Runway Startup Postdocs Respond to COVID-19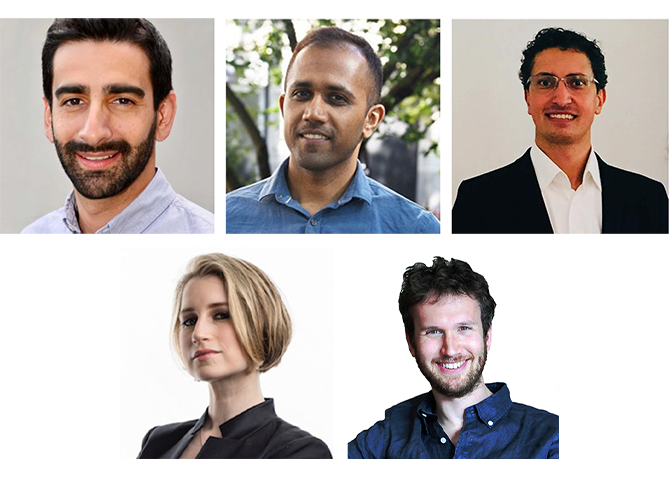 As society works through the widespread impact of COVID-19, Runway Startup Postdocs at the Jacobs Technion-Cornell Institute have been working on the front lines of the pandemic. At a recent Cornell Tech Community Conversation organized for the Roosevelt Island community and moderated by Director of Runway and Spinouts Fernando Gómez-Baquero, these extraordinary entrepreneurs described their work — ranging from a community-focused mental health platform to the development of a COVID-19 immunity monitoring test.
Learn more about how four of these extraordinary Runway Startup Postdoc Fellows have pivoted to help conquer the COVID-19 pandemic.
Mental Wellbeing
According to Runway Fellow and AwareHealth founder Prathamesh Kulkarni, lawyers are 3.6 times more likely to suffer from depression than those among the average population. Since the outbreak of COVID-19, the team at AwareHealth has reached out to law professionals, conducting research on what kind of support they feel they need in the wake of social distancing and self-isolation — two factors that have led to the acceleration of mental health awareness in the field. The response from users was clear: lawyers want help when it comes to fighting stigma and reaching out.
AwareHealth is a fully anonymous mental wellbeing platform for those in the legal profession, where byte-sized exercises, support from peers, and community-matched expert coaching are used to provide interactive therapy tools and support to its users. During COVID-19, the focus has been on two key aspects of this: community and proactivity. Through the in-app support groups and chat features, AwareHealth provides a therapeutic sense of community to those utilizing the platform, and by finding people who are going through the same issues and talking to mental health professionals, users can find ways to be more aware and productive toward bettering their mental health.
Immunity Testing
Runway Fellow Rebecca Brachman quickly recognized that there have been three common unmet needs when it comes to current testing for COVID-19. First, there have not been enough tests to go around. Second, tests can give false positives for the virus, since viral RNA can remain residually for several weeks after the infection is cleared. Third, the presence of antibodies does not guarantee immunity, as immunity depends on the antibody's type, target, and quantity and current tests are not specific enough to be certain.
Around mid-March, when news of COVID-19 began to spread, Brachman contacted fellow Runway Fellow Server Ertem to discuss ways they could help to solve some of these issues with testing. Ertem's biotech startup, Katena, was originally focused primarily on oncology supplies. However, they eventually realized that one of the current cancer detection tools under development at Katena could be modified to be an inexpensive and accurate test for coronavirus immunity — one that could address the unmet needs of the current tests. By being easily printable, showing results in 15 minutes, and targeting specifically COVID-19 neutralizing antibodies, Katena's solution can bring higher quality point-of-care tests to the public in larger quantities. This will not only help those who are sick but lead to an increase in data for more accurate contact tracing.
Workplace Operations
One common problem that business owners are currently facing is the uncertainty of when they will be able to fully reopen — and how to do so safely. Will floor plans need to change? Worker hours? It is hard to predict how things will unfold. With these uncertainties looming overhead, Runway Fellow Davide Schaumann's company, Spacemate, is hoping to find the most effective solutions for each unique situation.
Spacemate uses AI-powered automation and human behavior analytics to optimize workplace design and operations strategies. In the time of COVID-19, Schaumann became more concrete in the company's objectives — now intent on discovering how to reconfigure the workspace, protect the workforce, and revive the operations for its users in a health-conscious manner. The AI does this by running multiple "what if" simulations of daily worker movements and congestion points against a Social Distancing Index (SDI). These results can help business owners set occupancy limits, desk assignments, work hours, and more — and the AI can be used in a range of businesses, like offices, distribution centers, hospitals, universities, transportation hubs, and food markets.
RELATED STORIES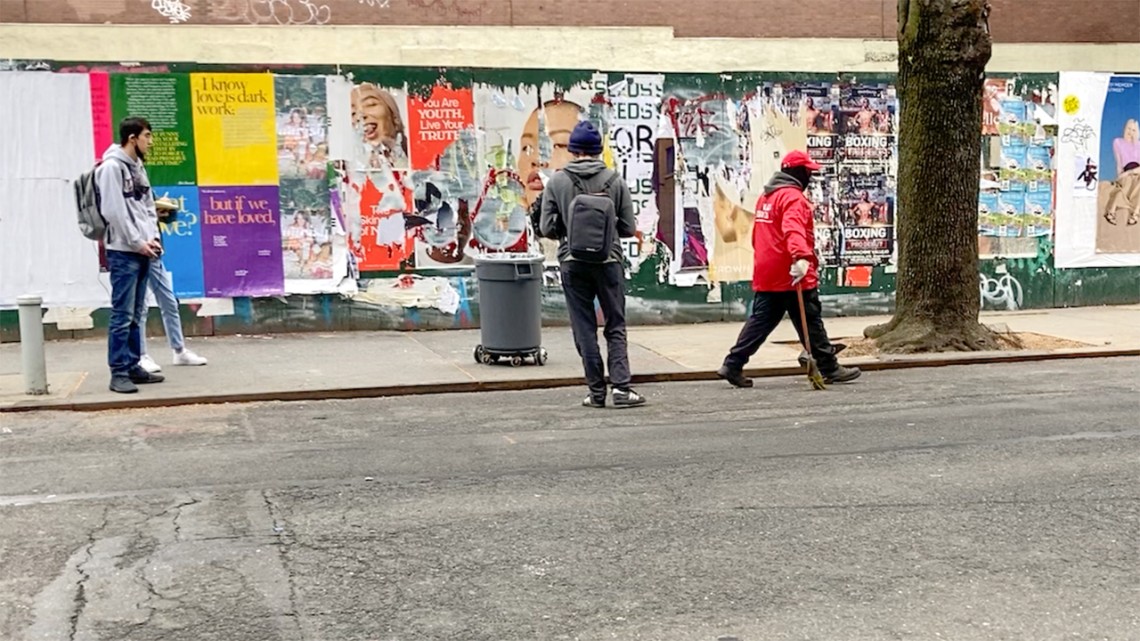 By Patricia Waldron, Cornell Ann S. Bowers College of Computing and Information …