Runway Q&A: Quantified Biology
Quantified Biology, a Runway Startup at the Jacobs Technion-Cornell Institute, develops custom-made biological image analysis solutions for research and development (R&D) units within pharmaceutical companies to improve research and make more efficient drugs.
Learn more about Quantified Biology in this Q&A with co-founder and CEO Shahar Barbash.
What does your company do?
Quantified Biology develops biological image analysis solutions for R&D units within pharmaceutical companies who perform image-based experimentation for drug discovery. Quantified Biology's software saves time and improves decision-making by quickly processing thousands of images while performing a non-biased, deep analysis, allowing researchers to easily scale-up their research programs.
Today, researchers struggle to analyze the thousands of images they routinely acquire — whether it be completely manually or semi-manually with existing generic software. This is a biased, non-efficient process that, more often than not, leads to either analyzing a small fraction of the data or changing the research question so it will fit an existing analysis tool, instead of it being the other way around.
What impact do you hope your company will have in the industry/world?
In recent years microscopes have become highly automated, allowing researchers to accumulate immense amounts of image data. Following this automation, the research bottle-neck shifted to analyzing this data to extract new insights about the biology of a disease. This is what Quantified Biology does – it allows researchers to look at the same data and extract more knowledge.
Releasing this bottle-neck could have tremendous effects on the pharmaceutical industry. No doubt it will allow faster, more efficient research programs. But it's more essential than that — we already showed that our software can pick up experimental effects that would have been missed without it. That's important because it means less failures in research, which means more success, which means more efficient drugs. This is also the reason we have chosen to first focus on software for research in brain diseases — where the progress towards novel therapeutics is slow compared to other domains in the last few decades.
How has the Jacobs Institute's Runway program helped you to develop your company?
From day one, the program provided me with extensive support and advice on all possible levels. During continuous business mentorship, on a daily basis, done one-on-one as well as group meetings, I received immediate input regarding my ideas; either "you should definitely do this!" or, perhaps more importantly, "you should definitely NOT do this!" If I would have done this journey alone, I would have made plenty of mistakes that would have been very hard to fix later on. Thanks to all this support and advice, we were able to secure agreements with the pharma giant Roche and submit several patents.
In addition, the program introduced me to New York City's entrepreneurship ecosystem, and to the different "species" it comprises: venture capitalists, angel investors, entrepreneurs — and yes, even competitors. Being at a central place in this ecosystem, the people at Cornell Tech quickly contacted me with key figures in my domain, which allowed me to move fast and maneuver confidently between the obstacles.
Where did you earn your PhD and what was your research focus?
I obtained my PhD at the Edmond and Lily Safra Center for Brain Sciences at the Hebrew University of Jerusalem. This is one of the top centers for Computational Neuroscience in the world, with an interdisciplinary approach to science. The center's core strengths are its computational scientists, who are world experts in processing biological signals — be it electrophysiology, gene expression or images. It is there that I fell in love with computational biology and became obsessed with making bio-imaging a more quantitative field.
My particular research focus was on the progression of Alzheimer's disease on the cellular level, where I implemented self-developed algorithms to analyze brain images together with gene expression.
Why did you want to commercialize that research? What was the inspiration behind your company?
During my PhD, I built similar software on several occasions. I have seen the effect they had on research. But that was small scale: in an academic group, even a well budgeted one, you have rarely more than 10 people working on the same project. In pharmaceutical companies, this number easily goes up to 100, which dictates their workload and pace accordingly. So without commercialization, the impact would have remained extremely limited. In addition, research in pharmaceutical companies is very much aimed at finding effective new drugs; academic research is not less important, but has different goals. Commercializing our bio-image analysis software was our way to make it more impactful for patients.
Why did you apply to the Runway program?
I applied to make this inspiration real. Having turned down an offer for an academic position — which was a very hard decision for me to make — I decided to follow my gut feeling and pursue what I now find to be an exciting and meaningful journey.
What has been the biggest challenge switching your mindset from a researcher/academic to an entrepreneur?
Dropping ideas that interest me and only a handful of other people, and instead concentrating on problems that are central to bio-image analysis in terms of workload and impact. While good academic research requires rigorosity and elegancy, good business in my domain requires all this plus profitability. "Profitability" was, until recently, an unused word in my vocabulary.
RELATED STORIES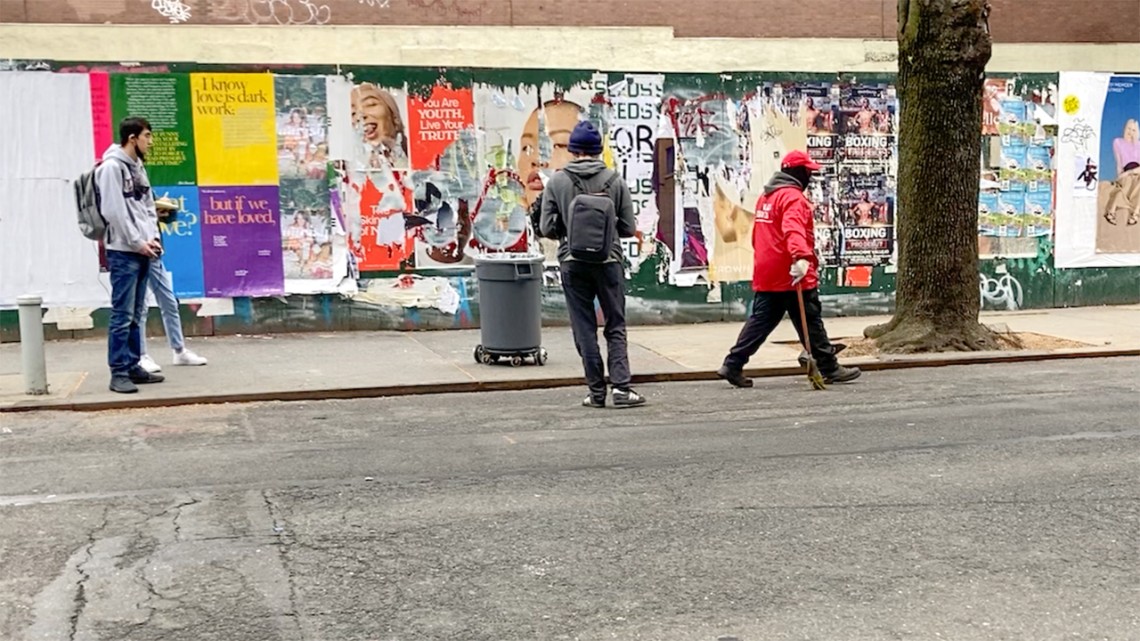 By Patricia Waldron, Cornell Ann S. Bowers College of Computing and Information …