Huseyin Topaloglu on the Science Behind Decision-Making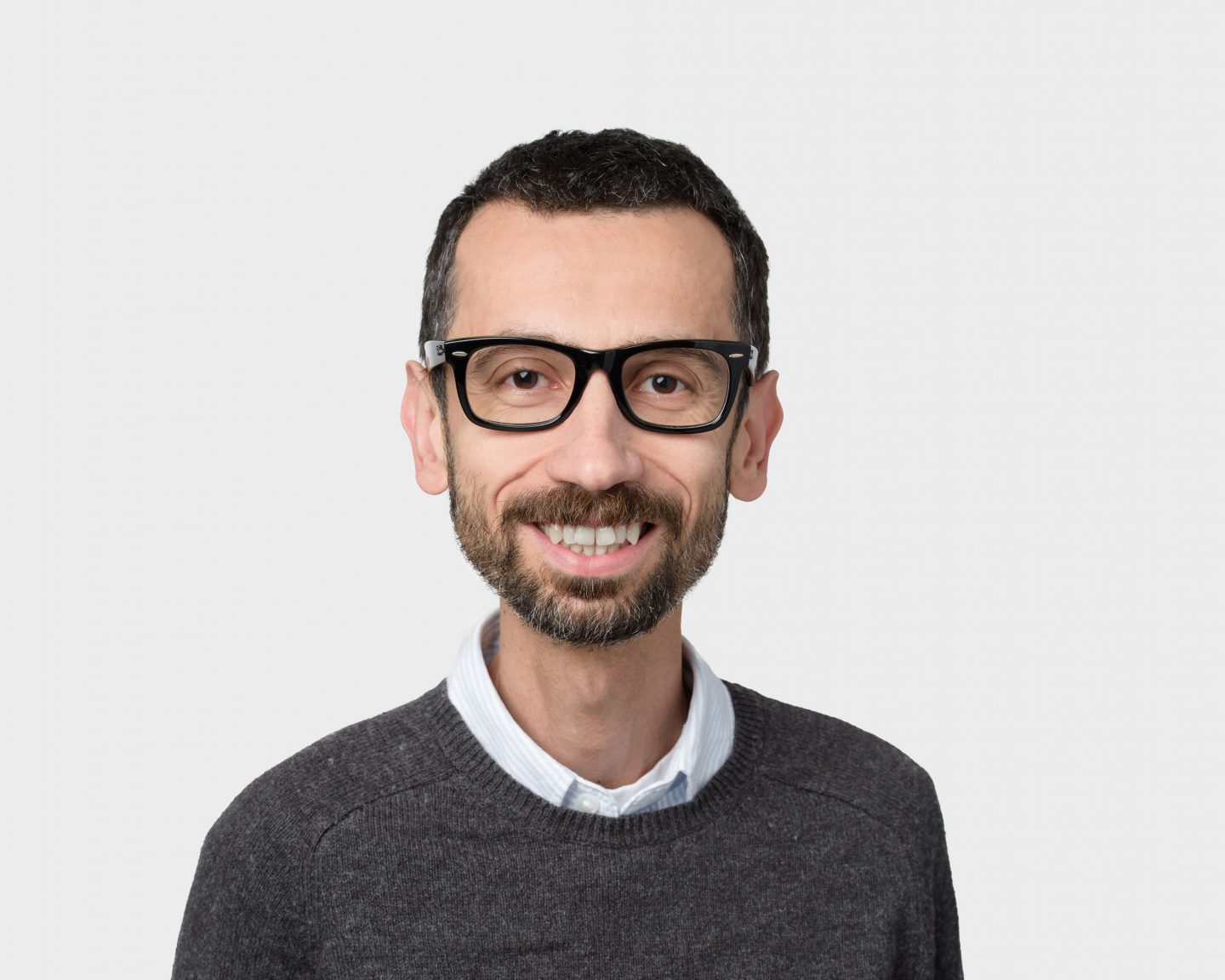 Huseyin Topaloglu, professor of Operations Research and Information Engineering, joined Cornell Tech because he was drawn to the opportunity to apply his nearly 20 years of research to solving real-world pricing problems for everything from airline tickets to sweater purchases.
The campus focus on industry engagement and proximity to global organizations was a real differentiator for Topaloglu.
Topaloglu develops, and teaches his students to develop, algorithms and software products that take into account the various factors that influence buyers and sellers' decisions, and help companies solve routing and pricing problems.
In today's world of on-demand services with flexible pricing — think Uber, Citibike, Amazon and the like — the opportunities in the field are nearly endless, Topaloglu says.
In his college days in Istanbul, Topaloglu developed an initial interest in routing and pricing problems around objects moving over networks — vehicles in cities, data in communication lines, passengers in commuter systems. His focus then moved on to include the pricing and assortment problems in retail, like helping clothing websites choose which items to show a particular customer upon login or determining the best price for a 10 a.m. tee time at an Orlando resort
But it's not all sweaters and tee times. Topaloglu has also conducted research to maximize efficiency in emergency response organizations and help airlines price tickets optimally.
Operations researchers tackle what is common to these problems: modeling, analyzing and optimizing decisions under uncertain conditions to prescribe the best path for large organizations to take.
Cornell Tech: How did you become interested in operations research?
Huseyin Topaloglu: I was interested in solving operational problems that take place over a physical network; for example, trucks and locomotives moving freight, or airlines moving passengers and cargo. Questions like: What is the optimal way to move these vehicles to minimize certain costs? What prices should they charge given that the passengers they carry could consume seats on multiple vehicles during different portions of their trips?
What is an example of a pricing scenario?
Think about a passenger buying a ticket from New York to San Francisco through Chicago. The passenger consumes a seat on the first leg and another seat on the second. When capacities are consumed in bundles like that, pricing becomes much harder. That got me really excited when I was in college.
And then how did you move on to your current line of inquiry?
As I started digging into these issues, it became apparent that even if you solve these one-shot problems, networks evolve. If you're talking about a company like Citibike or Lyft, you just have a certain configuration of vehicles over a city, but then demand patterns are going to shift in the future. Solving these one-shot problems isn't enough.
That moved me into this domain where we're making decisions over time. So, the process begins: I have to make some decisions now. And then certain things are going to happen, then I'm going to need to make more decisions.
What data points help you figure out what the right route or price would be at a certain time?
You've got to design a systematic way of understanding how the current decisions affect the operational capabilities in the future. If there is a pricing consideration, you also need to figure out the price sensitivity of the customers at different points in the selling horizon.
In this context, I started looking at pricing problems for airlines, where they need to continuously re-price their tickets in response to demand and in response to depleting capacities on their planes. This opened up a path for quantitative marketing and pricing problems in retail, which is the area that I am currently most excited about.
Online retail provides enormous opportunities to make customized pricing and product assortment offering decisions, and that can have a substantial impact on companies' bottom lines.
Do you do any consulting work with companies?
A lot of my consulting work involves working together with PhD students and postdocs, rather than me working one-on-one with the companies. Last year, for example, we worked with a large supermarket chain in Istanbul. And we studied what they should be putting on their shelves to drive revenues, given the limited shelf space in their stores, their interest and their demographics.
This is not consulting in the traditional sense, but an academic project where the company or organization gains a benefit in exchange for giving us their data and having their analysts spend time with us talking through the problem and our solutions.
Do you find that companies like Amazon and Uber are open to hearing about the research you and your colleagues are doing?
Absolutely. In October I attended an optimization summit held by Amazon. We told them what we know and about our work here, they told us what they face.
Which companies have your past students gone on to work for?
Both master's students and PhDs receive offers from e-giants like Amazon and others. I have students that have gone to Google working as floating consultants solving different business problems that Google is facing. That is the perfect setup for optimization students. Some previous students do the same sort of work at Disney.
Smaller startups do similar work. Do you see this as an area for opportunity for you and your students?
Like all the programs at Cornell Tech, ORIE has an entrepreneurial aspect. So they are prepared for that.
There is a big opportunity to create some kind of small think tank that goes out and solves business problems for different companies. If I was going to start a startup, I wouldn't sell a specific product, but I would sell brainpower and talent, and solve business problems for companies.
What excites you the most about being at Cornell Tech?
I am happy to be here brainstorming with students about consumer-related problems they're dying to solve and to help them develop the skills to complete the task. I won't be teaching outdated material just to follow tradition, but will be focused on end-goals. We can really think about, 'Is this relevant today?' If not, let's not do it.