How Ursa Helps Companies Learn from User Research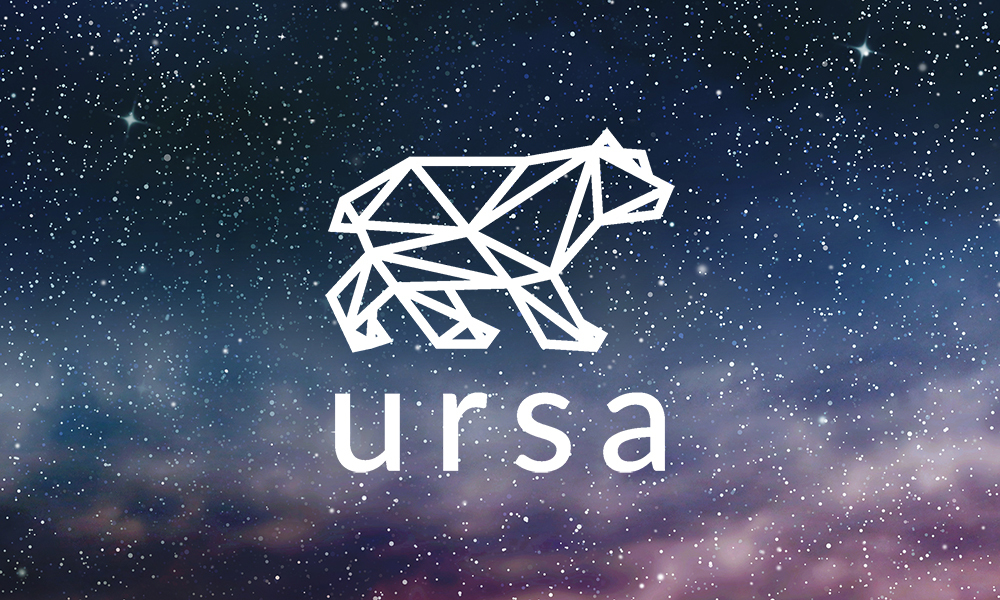 After collaborating on a Product Challenge for Cornell Tech's Product Studio, Team Ursa knew they had an innovative idea and a team that could make it a reality.
Gabriel Ruttner, Master of Engineering in Computer Science '17, Roy Cohen, Technion-Cornell Dual Master's Degrees in Connective Media '18, and Vince Wong, Johnson Cornell Tech MBA '17, originally came together when frog design, a global design and strategy firm, issued a challenge as part of Product Studio. The challenge was to use wearables and sensors to enable design researchers to collect and analyze insights from interviews. After some initial research, the team pivoted away from wearables to focus on how to better collect and synthesize feedback from user conversations.
The resulting product was a real-time transcription app with features such as categorization and team member collaboration. 'pond,' a name that partnered well with frog design, allowed interviewers to focus on the conversation and drawing conclusions from the interview — not meticulously jotting down notes.
But after Product Studio concluded, Ruttner, Cohen and Wong weren't quite ready to let the project go and continued on as Ursa. The software enables teams to efficiently and effectively analyze interview findings.
"Through conversations with medium and large scale organizations, we learned that user-centered product development is a team sport," says Wong, "Teams struggle to capture data from interviews and seamlessly share the feedback internally. Ursa is addressing the problem holistically by creating an ecosystem that enables organizations to champion user research." Teams use Ursa to interpret the qualitative data individually and come up with conclusions and action items together.
"The challenge from frog design gave us valuable insights on user research interviews and a tool to capture those insights. We realized there was something bigger there," Ruttner recalls.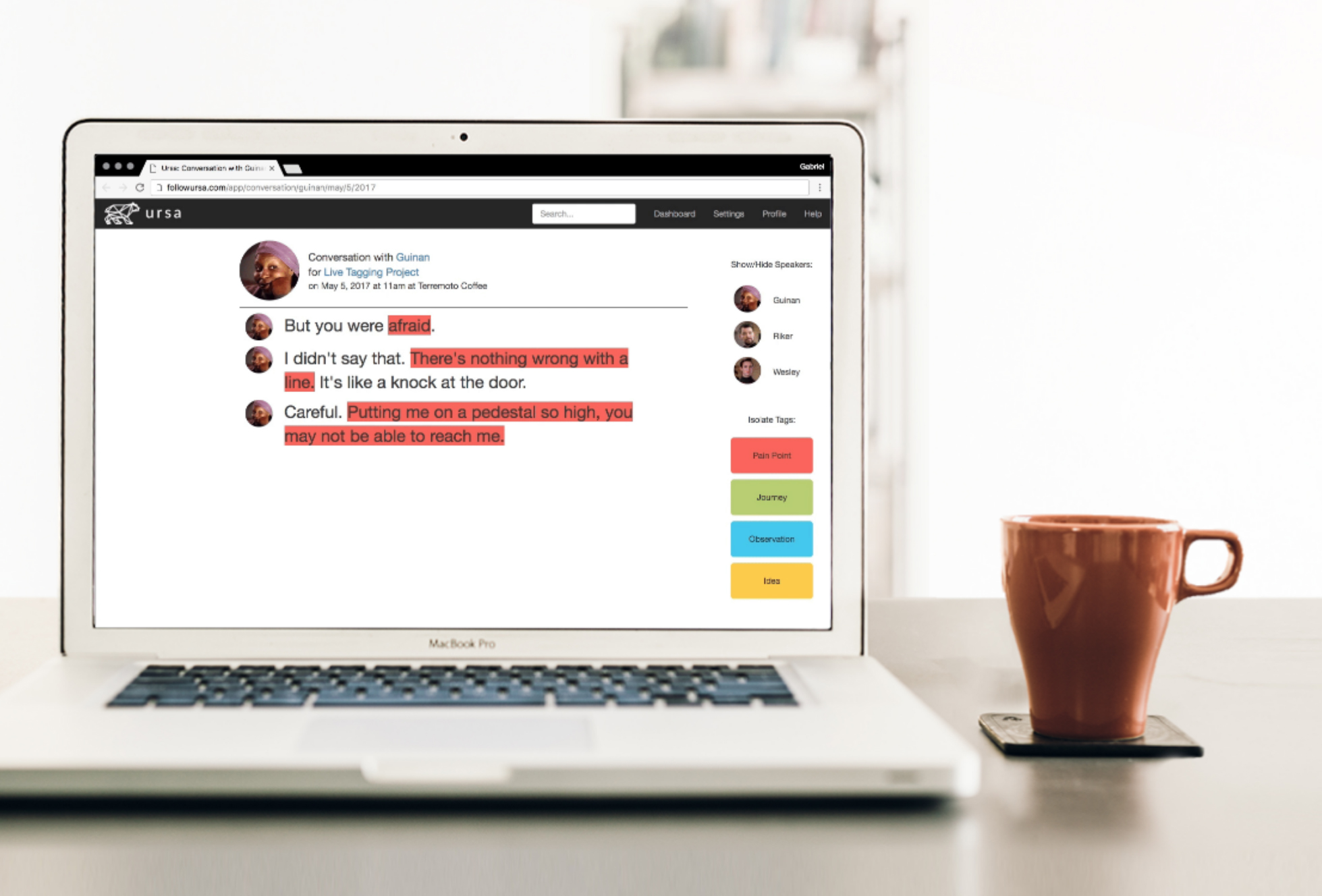 From Project to Company
As every entrepreneur knows, having the right founding team is crucial for success. Cohen credits the interdisciplinary nature of the Product Studio with identifying a team of people with the individual skills necessary to complement one another and turn their initial idea into an innovative tech platform, Ursa.
The name is a nod to the conference room on campus where they put in many late nights working on the company. "It is also the name of a constellation, lending itself to the metaphor that people look to the stars for guidance and product teams use Ursa for the guidance necessary to create the best product for users," says Cohen.
Product teams use Ursa to automatically transcribe interviews, make interpretations in real-time, and collaborate as a team. Ruttner explains that the team is using skills they learned in Cornell Tech courses — like machine learning, natural language processing, and building scalable models — to develop technology that will allow Ursa to analyze multiple interviews and automatically elevate the most pertinent information.
Ursa is one of four companies to win a Startup Award this May. They received $80,000 in pre-seed funding $20,000 worth of co-working space at The Bridge at Cornell Tech. The funding is beneficial, but Ruttner highlights the benefit of mentorship and the Cornell Tech community. "People such as Aaron Holiday, managing entrepreneurial officer of Cornell Tech, provided valuable direction, feedback, and support," Ruttner says.
What's Next for Ursa
Ursa is now looking to grow its team, choosing a diverse set of companies to pilot the product to better understand their customer archetype, adding complexity to their natural language processing models, and targeting a round of fundraising. You can follow Ursa's journey at followursa.com.
RELATED STORIES Cornell Tech alumni startup Thread Learning was recently acquired by CentralReach, a …