Cornell Tech Students Develop A Solution To Forgetting Your Belongings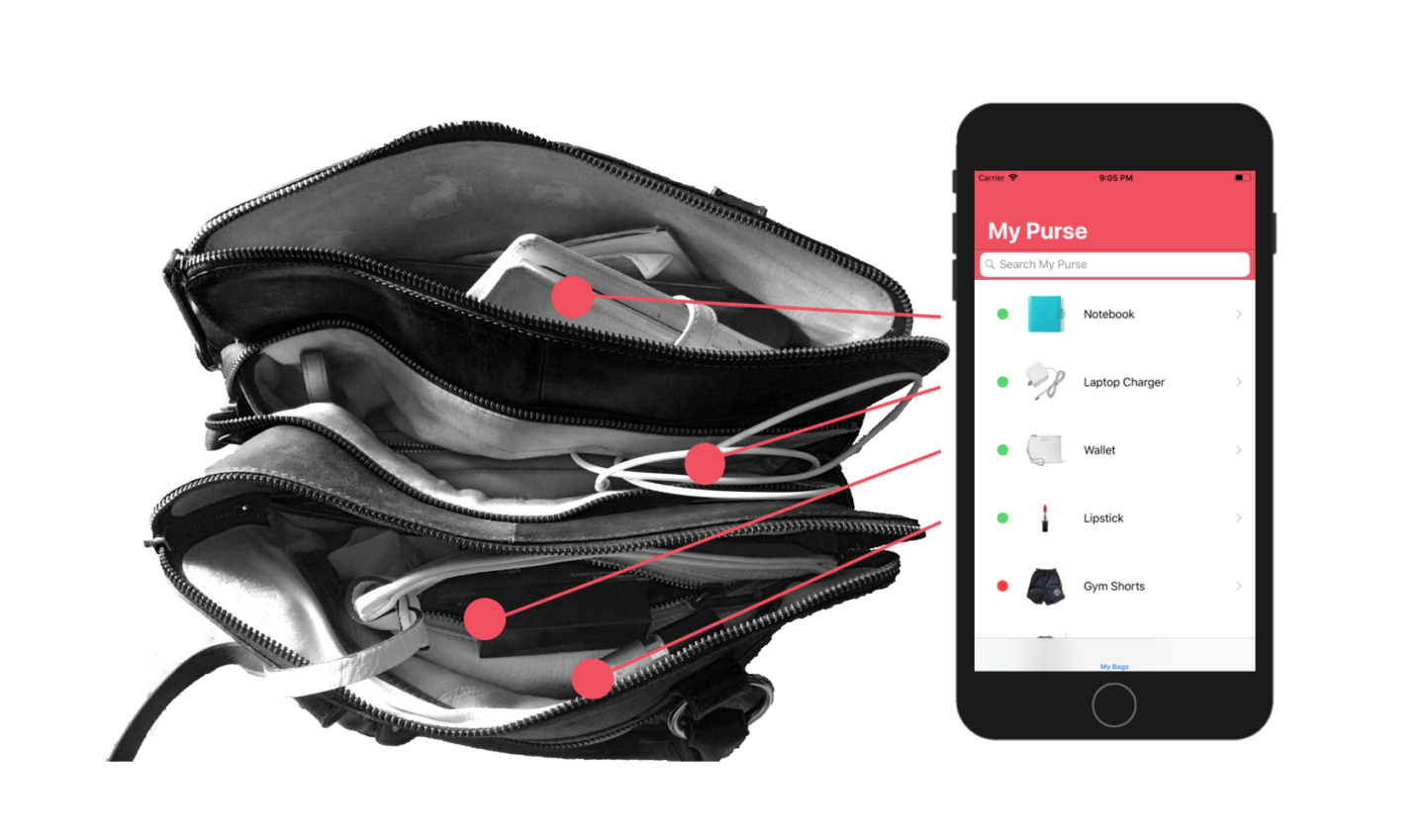 Have you ever spent days packing for an exciting vacation, just to get to the airport without your passport? Everyone has had an uncomfortable moment when they realize they've forgotten to pack their wallet, left their keys on the kitchen counter, or arrived at school without their laptop.
A team of Cornell Tech students, and recent recipients of a Startup Award, built a solution for people to remember what they need for the day — before dashing out the door. The product is called Kipit, a suite of devices that automatically track the items a user has on hand and sends a reminder if they are about to leave anything behind.
Romoli Bakshi, Master in Computer Science '18, Adrien Cogny, Master in Operations Research and Information Engineering '18, Eliza Harkins, Johnson Cornell Tech MBA '18, Sarah Le Cam, Master in Computer Science '18, and Zack Bruce, Parsons School of Design, originally started Kipit as an academic project, and are now turning their idea into a company.
Using technology to combat forgetfulness
To build Kipit, the team leveraged radio frequency identification (RFID) — a pre-existing technology — in a new way. RFID tags are similar to barcodes, but the digital data stored in the tags is detected using radio frequency waves and can be automatically scanned by a device without human interaction. In the past, large companies have used RFID tags to track inventory and companies like Tile have developed hardware products to help consumers track their personal possessions. Kipit is merging these two concepts together to create a personal inventory system.
When the Cornell Tech team interviewed Tile owners, they learned that they could solve a problem that Tile users still faced. With Tile, a person's lost item must be within a certain radius and the app is reactive, not proactive, meaning that it helps someone find lost items, rather than ensuring the items don't get lost in the first place.  In contrast, Kipit will notify someone when they need it most — before they've lost or forgotten to pack their item.
After testing paper and digital prototypes with their audience, the Kipit team used the skills they learned at Cornell Tech to build an Arduino RFID scanner — an open-source electronic prototyping platform that is used to create early-stage interactive electronic devices — and an iOS app. When someone puts the Kipit scanner into their bag and places RFID tags on must-have items like keys, a computer, wallet, and phone, the scanner will regularly scan the bag to make sure the items are present. Users input what they need to pack into their Kipit iOS app, which will send a notification if anything from the list is missing. The hardware and software connect via a low-energy Bluetooth connection.
Creating a foundation in Startup Studio
The team credits their Startup Studio experience with helping them develop their strategy, the technology they created, and finding people with the skills to create Kipit.
"[Startup Studio] was a great opportunity that doesn't exist maybe anywhere else to bring together people of all different backgrounds to work on a project," says Harkins. The team included people who "think differently and have different perspectives, but all with the same set of values [producing] quality work and building something that really helps people."
The interdisciplinary nature of the team allows them to better understand how to build the technology and how to turn it into a profitable business. "We have solid fundamentals to work from. We understand the product, the market that we want to operate in, and how to raise money," says Bruce.
Turning Kipit into a company after graduation
Receiving a Startup Award has supported the team's transition from a classroom project to a startup. Kipit received pre-seed funding and a co-working space at Cornell Tech where they'll be able to work with other Startup Studio Award winners. "We will continue to get great mentorship from the professors and benefit from the interesting Cornell Tech community that is being built," says Harkins.
Already hard at work, they have started to gauge interest in the product via their website and plan to form partnerships with fashion companies to gain mass appeal. They are currently preparing to begin alpha testing this summer and intend to establish initial manufacturing partnerships by the fall. The Kipit name is a nod to their startup's goal to help people "keep it together."
RELATED STORIES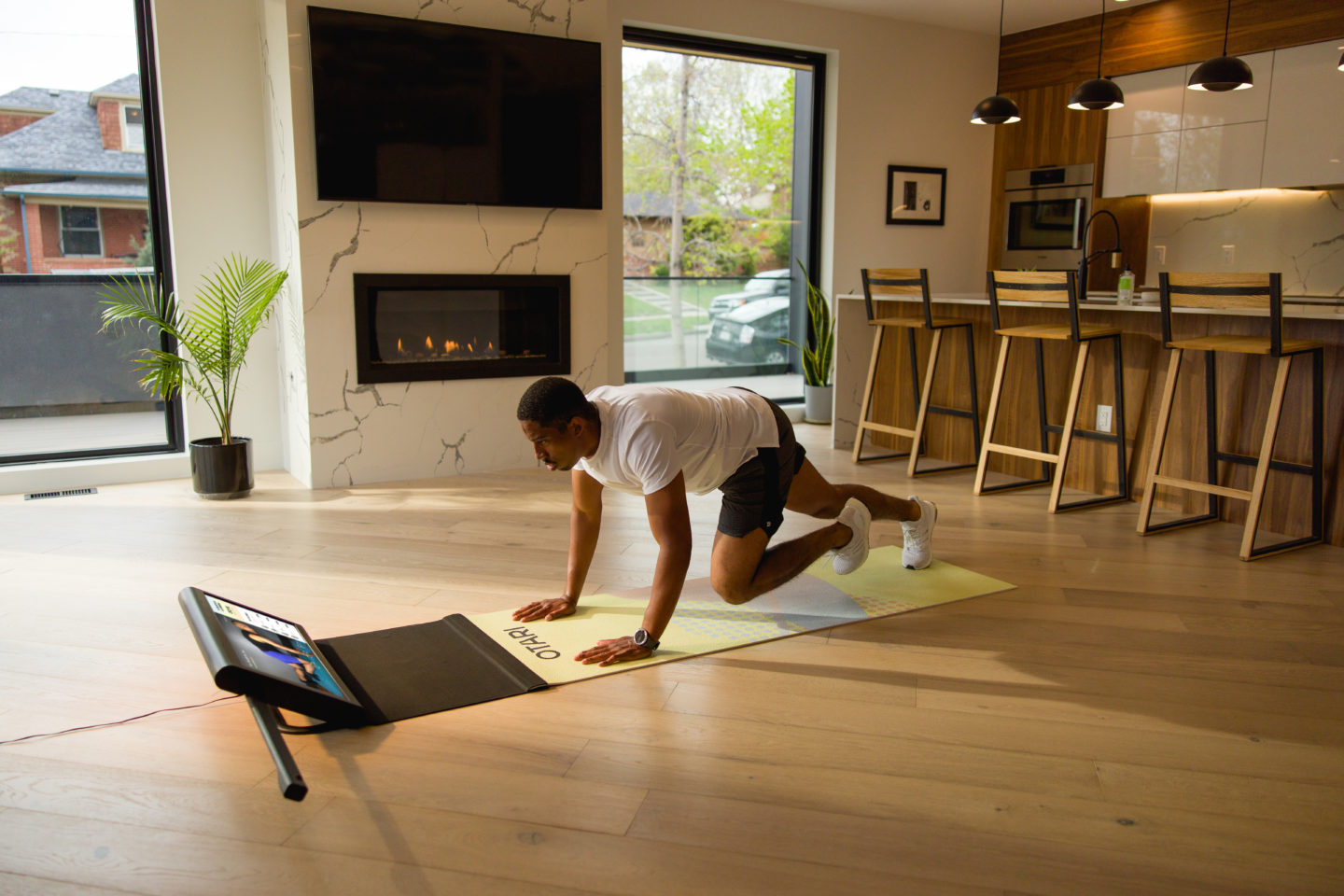 Alumni startup Otari, an interactive workout mat company, was founded in Startup …