Cornell Tech Announces $50-Million Naming Gift for Verizon Executive Education Center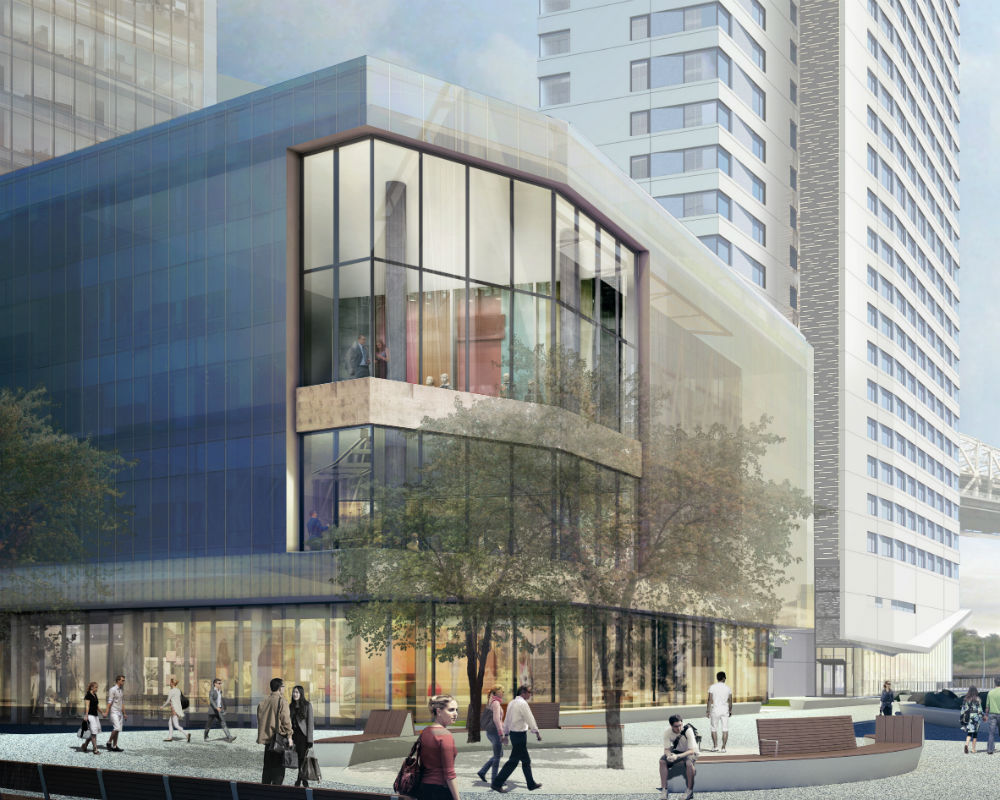 Innovative New Campus to Open Summer 2017, Combining Academia and Industry to Launch New Companies and Products
Cornell Tech today announced a $50-million gift from Verizon for the development of one of the innovative aspects of its Roosevelt Island campus, the Verizon Executive Education Center. The center will be a place for the entire tech community to gather, a convening place to leverage the impact the campus has on technology beyond its degree programs. The center will be part of the first phase of the campus, which began construction last month and is due to open in the summer of 2017."This is a transformative gift that will help enormously to advance our mission of bringing academia and industry together," said Cornell University President David J. Skorton. "The campus will welcome everyone interested in using technology to advance the economy and to make the world a better place, and the Verizon Executive Education Center will be at the center of it."
"Cornell Tech is a place for technology innovators and leaders in New York City and around the world, and we are thrilled that Verizon is joining with us to create an executive education center built to provide novel educational and collaborative programs focused on the digital age," said Cornell Tech Dean Daniel Huttenlocher.
In supporting the executive education center, Verizon recognizes the pioneering leaders and technologies Cornell Tech is cultivating. The $50-million gift will facilitate direct collaboration with other companies and Cornell Tech students to bring cutting-edge ideas to market. The center's programs and events will also create a platform for Verizon to develop customized center-based programs for its executives and customers, facilitating learning across sectors. Verizon's corporate partnership with Cornell spans decades—a history of collaboration and support that includes the recruitment of students into internships and full-time positions and expands to generous philanthropic support.
"Our donation to Cornell Tech is an investment in the future and fits perfectly with our mission to use communications technologies to solve big challenges and make people's lives better," said Verizon Chairman and CEO Lowell McAdam. "The Verizon Executive Education Center will be a magnet for developers, entrepreneurs, educators and innovators across all industries, building on the great talent and creativity we already have in the tech sector here in New York City."
In addition to the Verizon Executive Education Center, the first phase will include the First Academic Building, designed by Pritzker Prize-winning architect Thom Mayne of Morphosis Architects. The building is a departure from traditional academic facilities with an open plan and collaborative work spaces, taking its cue from the tech world. It is designed to be among the largest net-zero energy buildings in the United States, with all of its power generated on campus. A corporate co-location building, designed by Weiss/Manfredi and developed by Forest City Ratner Companies will also be located on campus. The co-location building will fuse academia and industry by providing space for established tech companies and startups to locate on campus. A residential building, designed by Handel Architects and developed by Hudson and Related Companies, will be constructed for faculty, staff and students to ensure the campus is active 24/7.
When fully completed, the campus will span 12 acres on Roosevelt Island and house approximately 2,000 students and hundreds of faculty and staff. The campus master plan was designed by Skidmore, Owings & Merrill with James Corner Field Operations, and includes a number of innovative features and facilities across a river-to-river campus with expansive views, a series of green, public spaces, and a seamless integration of indoor and outdoor areas. The campus will be one of the most environmentally friendly and energy-efficient campuses in the world.
Cornell Tech
Cornell Tech develops pioneering leaders and technologies for the digital age. Cornell Tech brings together faculty, business leaders, tech entrepreneurs, and students in a catalytic environment to produce visionary results grounded in significant needs that will reinvent the way we live in the digital age. Cornell Tech is the home of the Jacobs Technion-Cornell Institute, a novel partnership between Cornell and the Technion Israel Institute of Technology, focused on technology innovation in inter-disciplinary areas of Connective Media, Healthier Life and the Built Environment. Cornell Tech's temporary campus has been up and running at Google's Chelsea building since 2012, with a growing world-class faculty, and over 100 master's and Ph.D. students who collaborate extensively with tech-oriented companies and organizations and pursue their own start-ups. Construction is underway on Cornell Tech's campus on Roosevelt Island, with a first phase due to open in 2017. When fully completed, the campus will include 2 million square feet of state-of- the-art buildings, over 2 acres of open space, and will be home to more than 2,000 graduate students and hundreds of faculty and staff.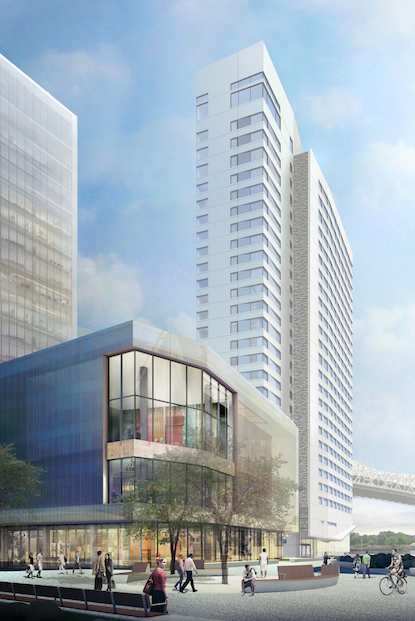 RELATED STORIES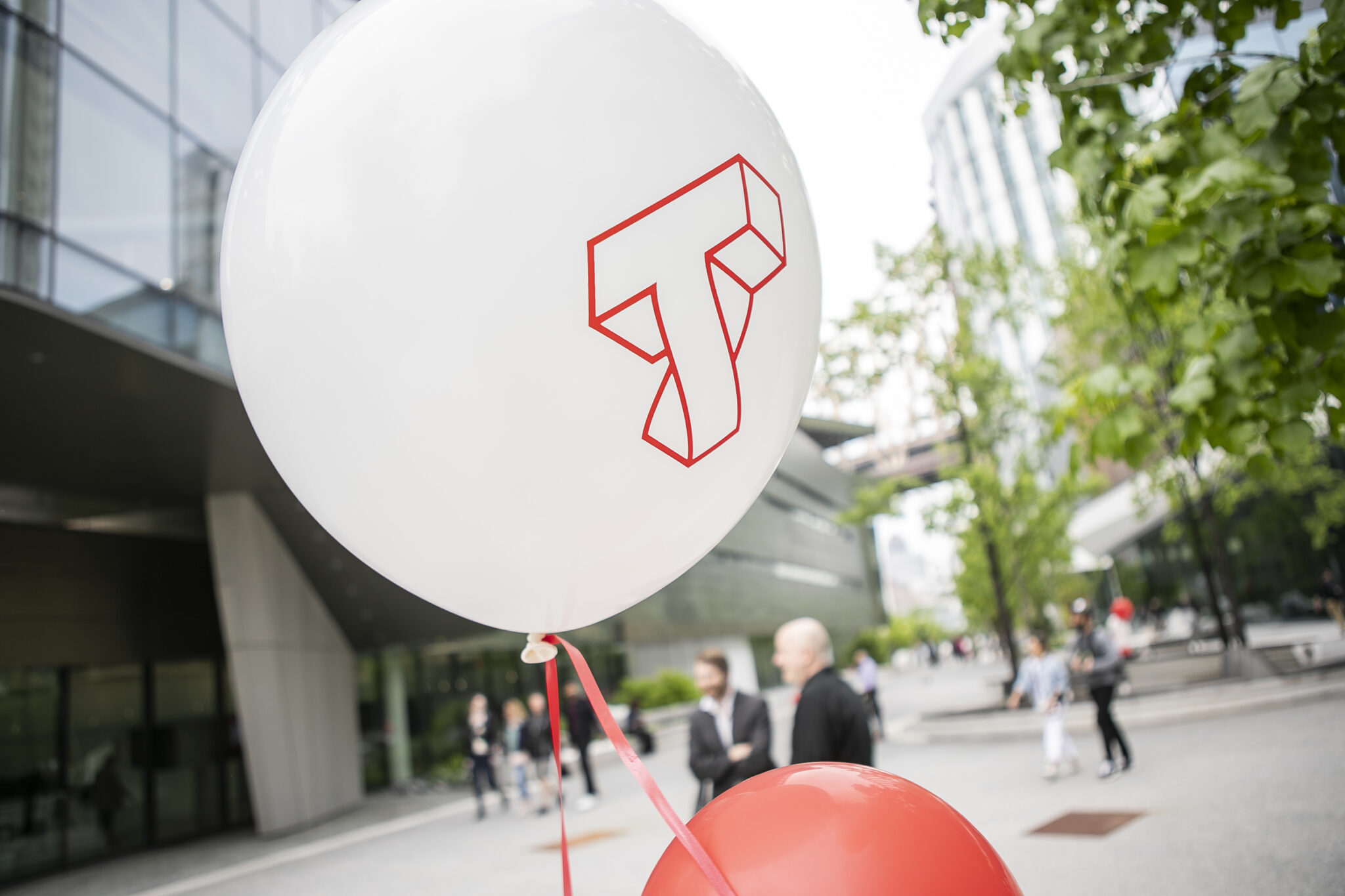 Open Studio, Recognition, research, and more! NEW YORK, NY – The 2022 …