 Chelsea Sassouni '17 has always been involved in numerous extracurriculars. So it's no surprise that her best advice to other Cornell Tech students is, "Explore anything and everything you think may interest you. The world is your oyster during this time. All the resources you could imagine — and more — are right at your fingertips."
Chelsea chose the Johnson Cornell Tech MBA program for a number of reasons, but the most significant was the focus on tech and real world applications.
"I am not necessarily a 'school person' so I loved the idea of always having opportunities to get my hands dirty, work on solving real problems (some posed by real clients, some teased out of evolving consumer needs), and drive teams to excel at a mutual goal," says Chelsea. "The studio curriculum, which blends engineers, data scientists, lawyers and business-oriented students together felt like the perfect petri dish to explore and execute."
A Day in the Life
Although Chelsea notes that there is no "typical" day in her life as a Cornell Tech student, a sample day shows that she is fulfilling her goal of exploring and executing.
Recently, Chelsea moderated a conversation with Thom Mayne, the architect of the Bloomberg Center on Roosevelt Island as part of the "Conversations in the Studio" curriculum for the Cornell Tech community.
Then she had a team meeting with an engineer and a designer to work on the game they are building for their "Games for Social Impact" course. "We're building a resource-allocation game to help people think about material waste in the production of objects we interact with on a daily basis, like furniture," Chelsea explains.
After the meeting she went to an industry session about product marketing in the real estate industry. And to round out the day she "had some playtime in the Cornell Tech Maker Lab with 10 of my peers, where we designed and laser engraved prints onto wood blocks, and then made some art out of it."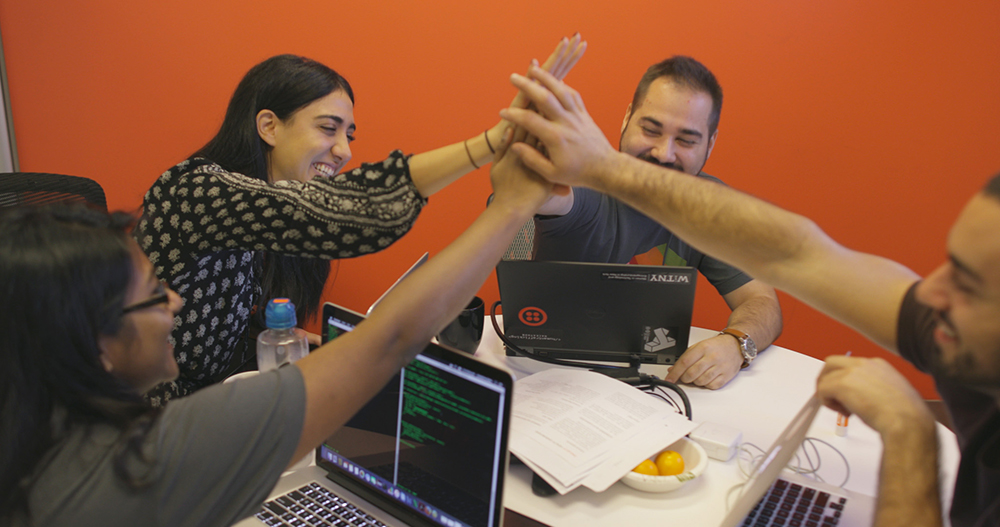 Enriching the Community
Chelsea is a volunteer with the Cornell Tech K-12 Education program. "My role as part of the Cornell Tech K-12 Education program is to support Diane Levitt in bridging the gap between the Cornell Tech campus and the NYC Department of Education to help drive computer science integration in public schools, kindergarten through high school," she says. They work with a number of schools throughout Manhattan, including the kindergarten through eighth grade school on Roosevelt Island. "Our goal is building familiarity with computing and general good will for the campus."
The mission is important to Chelsea because she had some of her most formidable experiences during her own K-12 years.
"There's a spark that can be lit when you're younger that really ends up shaping who you are and how you interact with the world around you," Chelsea says noting the impact that books, movies, music, and coding have on building our perspective and experiences. "For me, to have a part in promoting great life experiences for New York City youth is the best way I can be part of Cornell Tech's pledge to enrich the community in which we are operating."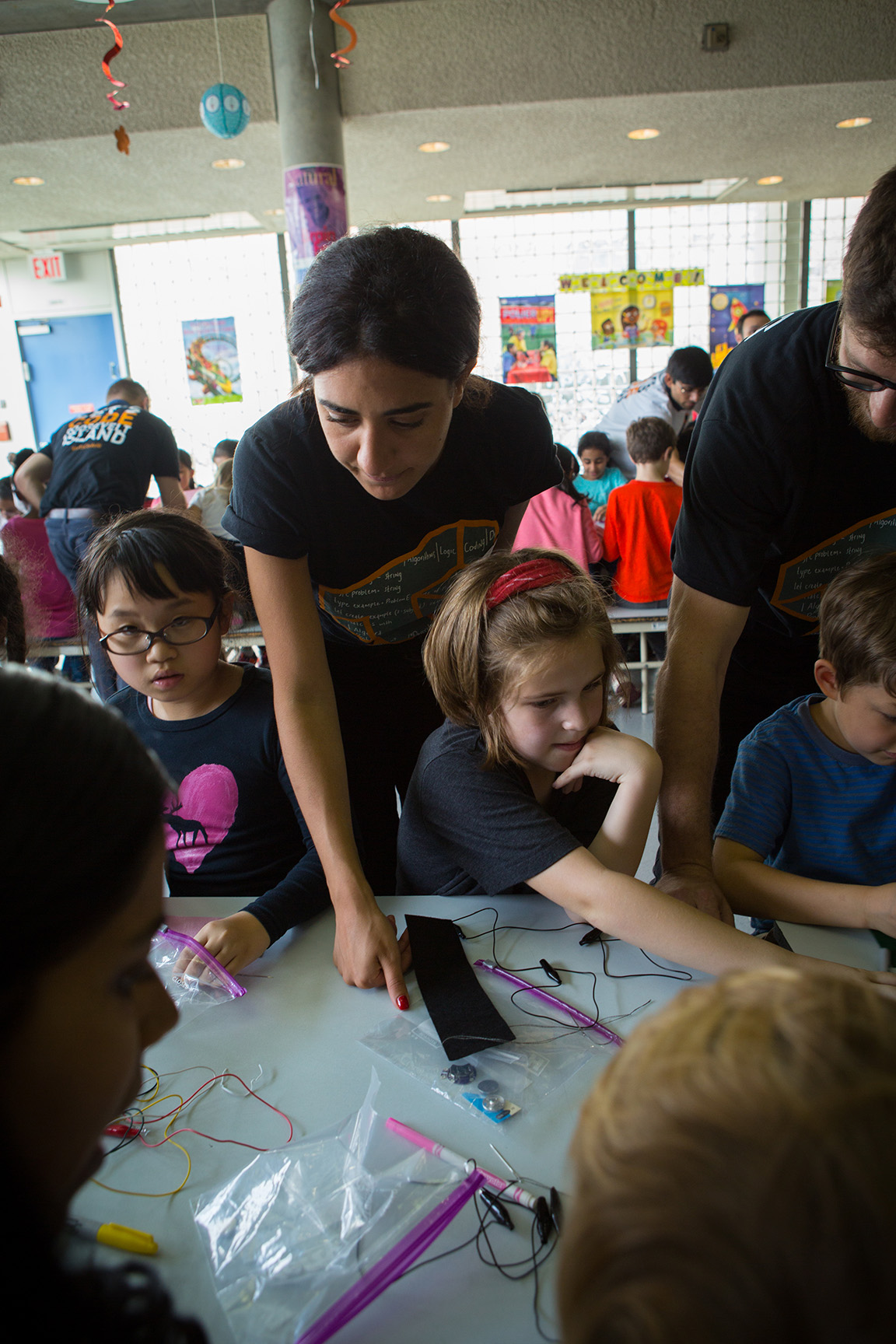 Reimagining and Reinvigorating Libraries
What's next for Chelsea once she has her Cornell Tech diploma in hand? In the short-term, she wants to pursue a business development role at a content platform to deliver content that allows people to "think, debate, and collaborate."
"I believe that the faster technology improves and surpasses human capability, the more vital physical and digital 'hubs' are as the epicenter for interaction and invention," she says. "The way I see it, the places we go every day — Reddit, Facebook, Netflix, the local coffee shop — have the opportunities to serve as modern day libraries," she notes. "They are places we can go to to nurture our capacity for learning from others."
Chelsea has always been captivated by libraries and learning. She spent her childhood visiting her local library daily to pick up books and movies and meet like-minded friends. Her fond memories inspired her to facilitate similar experiences for members of the Cornell Tech K-12 community and her short-term and long-term goals. After working at a content platform, Chelsea hopes to launch a career in the public library system. But, true to form, Chelsea has already added volunteering with her hometown's library to her current extracurricular list.
With her ambition, work ethic, drive and skills learned at Cornell Tech, Chelsea hopes to change how we consume content in the digital age.
RELATED STORIES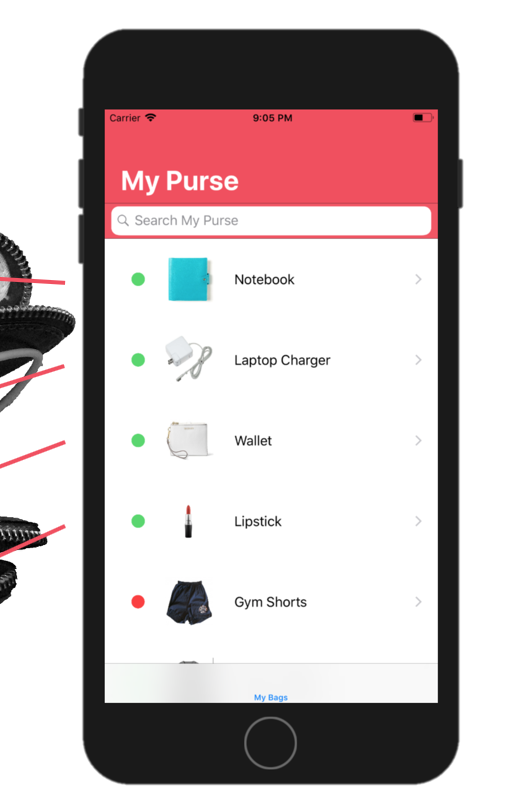 Kipit helps users remember their belongings before they forget them.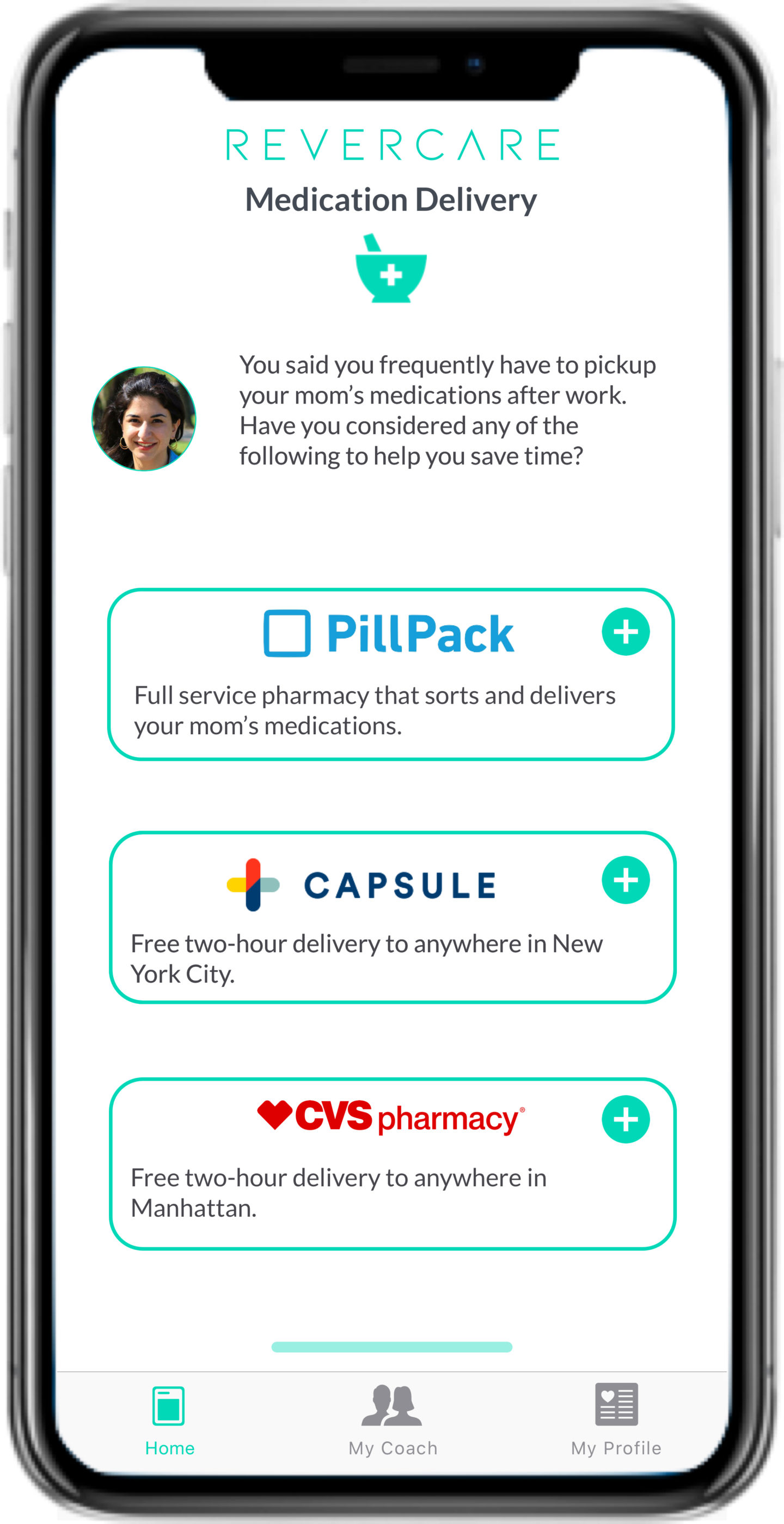 Chelsea Sassouni '17 has always been involved in numerous extracurriculars. So it's no surprise that her best advice to other …
A Q&A with PhD student Eugene Bagdasaryan. Computer Science PhD student Alane Surh recently received an NSF Graduate Research Fellowship Program (GRFP) award.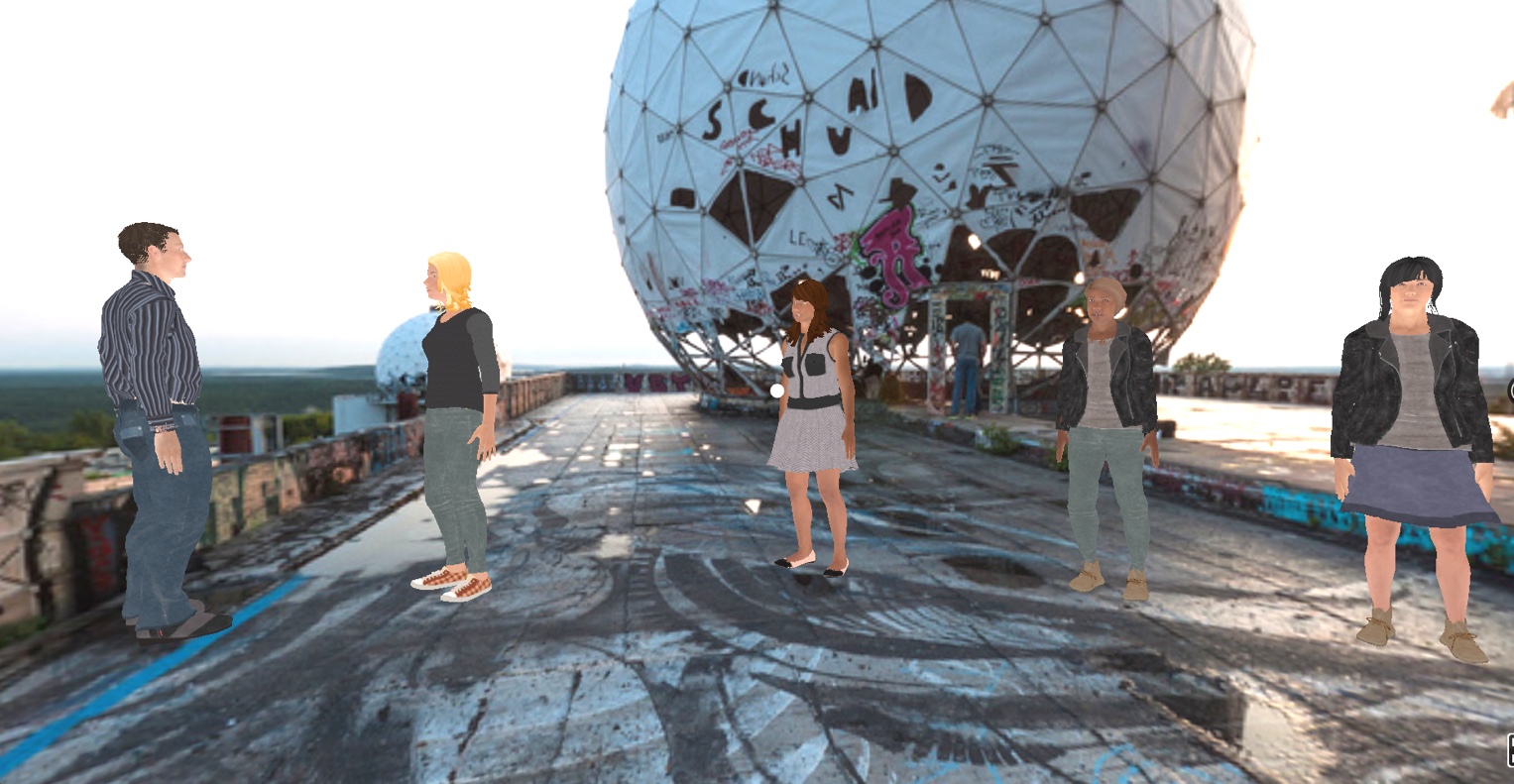 Virtual Reality experimentation is hard, costly and time-consuming. What if we could scale and speed up running behavioral experiments in …