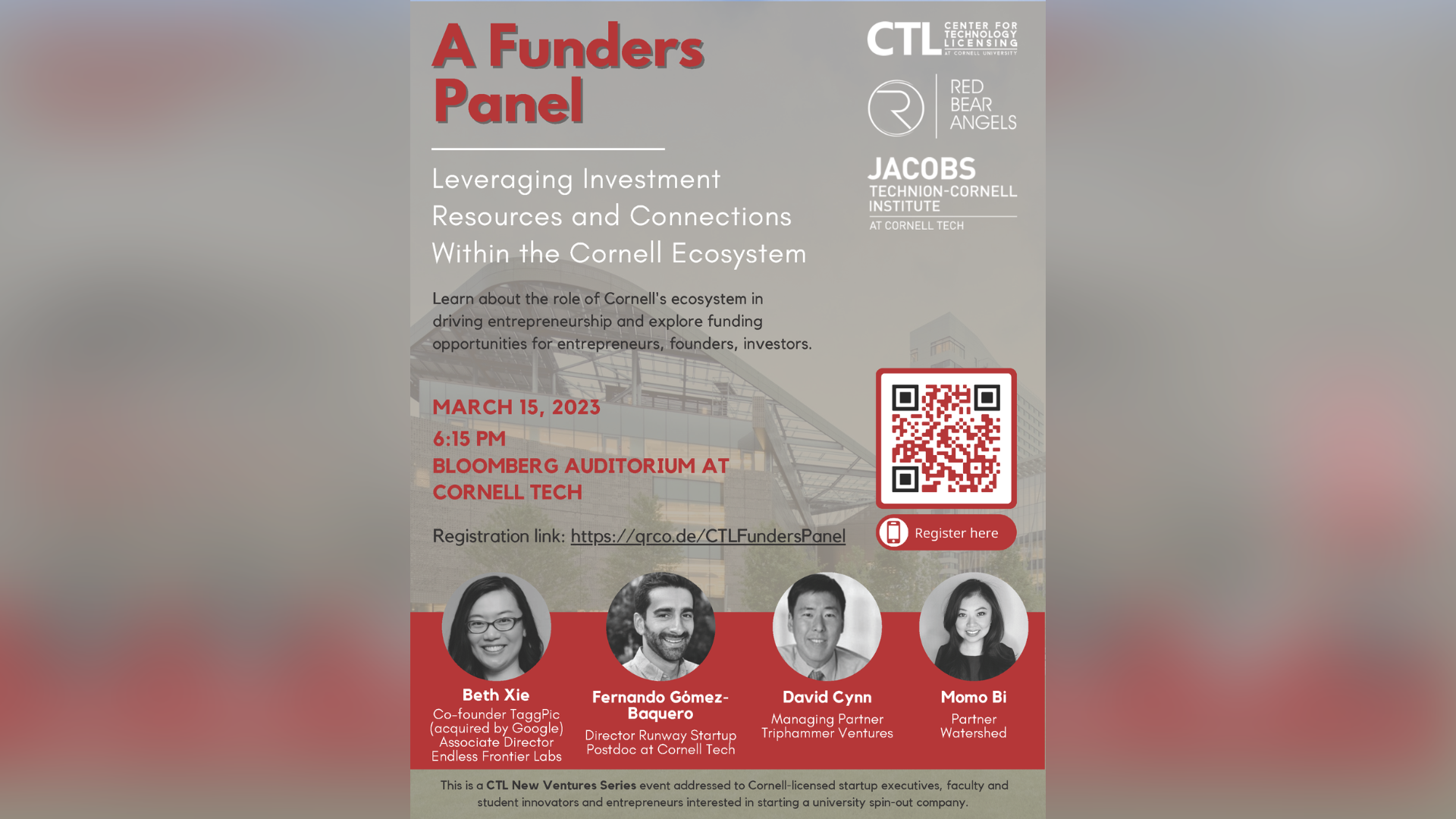 A Funders Panel: Leveraging Investment Resources and Connections within the Cornell Ecosystem. Utilizing opportunities for strong financing!
Cornell University has proven to produce successful entrepreneurs (Lyft, Wayfair, PacBio, Embark, Ava Labs, and more). It is thanks to a robust, comprehensive, and supportive entrepreneurial ecosystem that fosters startups' soft landing and growth. From student-led investment groups, access to professional investors and advisors, courses, and programs to provide hands-on experience, this panel will talk about the role of Cornell's ecosystem in driving entrepreneurship and will explore the funding opportunities that exist for entrepreneurs, founders, and investors.
Created in partnership with Red Bear Angels, Center for Technology Licensing (CTL) at Cornell University, and Runway Startup Postdocs at Cornell Tech, the panel will feature:
Fernando Gómez-Baquero, Director, Runway Startup Postdoc and Spinout Programs at Cornell Tech
Beth Xie, Angel Investor; Mentor; co-founder, TaggPic (acquired by Google); Associate Director. Endless Frontier Labs
David Cynn, Managing Partner, Triphammer Ventures
Momo Bi, Partner, Watershed
Join us at the Bloomberg Auditorium for the panel, and a food and beverage networking event following the panel.
All attendees must register in advance to comply with Cornell Tech security protocols.