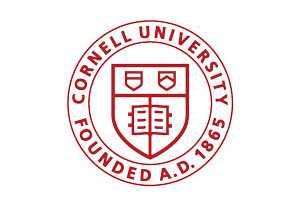 Dialogue on Artificial Intelligence
Panelists:
Greg Morrisett, Dean and Vice Provost of Cornell Tech, Cornell University
Kavita Bala, Dean, College of Computing and Information Science, Cornell University
Ya-Qin Zhang, Dean, Tsinghua Institute for AI Industry Research
Hongjiang Zhang, Chairman, Beijing Academy of Artificial Intelligence
Moderator: Ying Hua, Director, Cornell China Center
Summary: Artificial intelligence (AI) is an increasingly common element in the design of future solutions for many aspects of life and industry. The powerful potential of AI has also generated concerns and debates. This panel of educators and scientists will offer views on critical topics and major opportunities in the AI field, consider how education programs should respond to address key challenges, and discuss models of AI education-research-industry collaboration.
Speaker Bio
Greg Morrisett is the Jack and Rilla Neafsey Dean and Vice Provost of Cornell Tech. Previously, he served as the Dean of Computing and Information Sciences (CIS) at Cornell University and was also a Professor and Associate Dean for Computer Science and Electrical Engineering in the Harvard School of Engineering and Applied Sciences. Before Harvard, Morrisett served on the faculty of Cornell's Computer Science Department. He received his bachelor's degree from the University of Richmond and both his Master's and Doctorate degrees from Carnegie Mellon University. Morrisett's research focuses on the application of language and verification technology for building secure software systems.
Kavita Bala is the Dean of the Cornell Ann S. Bowers College of Computing and Information Science at Cornell University, which houses the departments of Computer Science, Information Science, and Statistics and Data Science. She received her S.M. and Ph.D. from the Massachusetts Institute of Technology (MIT). She joined Cornell in 1999, and before becoming dean, she served as the chair of the Cornell Computer Science department. Bala leads research in computer vision and computer graphics. She co-founded the startup GrokStyle, a visual recognition AI company, which drew Ikea as a client and was acquired by Facebook in 2019. Bala is an Association for Computing Machinery (ACM) Fellow (2019) and Fellow of the SIGGRAPH Academy (2020). She is the recipient of the SIGGRAPH Computer Graphics Achievement Award (2020), the Indian Institute of Technology (Bombay) Distinguished Alumnus Award (2021). She is also the recipient of multiple Cornell teaching awards.
Ya-Qin ZHANG is a renowned scientist, technologist and business executive. He is the founder and Chairman of Blue Entropy LLC, a Seattle-based technology consulting firm. He joined Tsinghua University as the Chair Professor of AI Science in 2020, starting the Tsinghua Institute for AI Industry Research (AIR), and is now its Dean. Zhang was President of Baidu Inc. from September 2014 to October 2019. Prior to joining Baidu, Zhang was previously a key executive of Microsoft for almost 16 years, including Corporate Vice President, Managing Director of Microsoft Research Asia, and Chairman of Microsoft China. Dr. Ya-Qin Zhang has made outstanding contributions to the digital media, Internet technology and AI industry through his 550 publications, 68 US Patents and 11 monographs. He was elected to the Fellowship of American Academy of Arts and Sciences in 2019, and was inducted to the Australia National Academy of Engineering as the only foreign fellow in 2017. He became an IEEE Fellow in 1997 at the age of 31, making him the youngest scientist winning this honor in the 100+ year history of the organization. Dr. Zhang received his Bachelor's and Master's Degrees in Electrical Engineering from the University of Science and Technology of China, and a Ph.D. in Electrical Engineering from George Washington University.
Hongjiang ZHANG is currently the Chairman of the Beijing Academy of Artificial Intelligence (BAAI) and Venture Partner at Sourcecode Capital. He previously served as CEO of Kingsoft Software, the CTO of Microsoft Asia-Pacific Research and Development Group and the Managing Director of the Microsoft Advanced Technology Center. He was also an Assistant Managing Director and a founding member of Microsoft Research Asia and was one of the 10 Microsoft Distinguished Scientists. Dr. Zhang is a Fellow of both the Institute of IEEE and ACM, and was the recipient of the 2010 IEEE Computer Society Technical Achievement Award, 2012 ACM SIGMM Outstanding Technical Achievement Award, and the winner of 2008 Asian-American Engineer of the Year Award. He has published nearly 400 academic papers and edited several academic books. He was selected as one of the top 1,000 scientists in computer science and electronics for 2019 in the world by Guide2research, ranking first among mainland Chinese scholars.