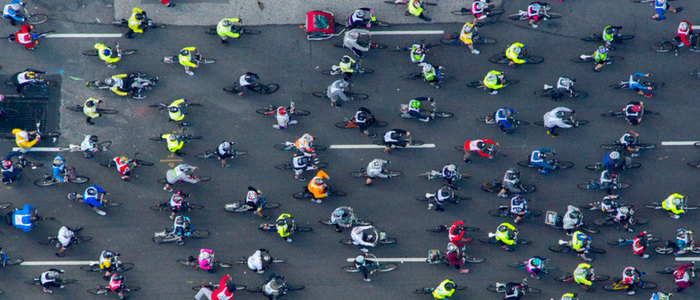 Connected Experiences Lab Postdoc: Cornell Tech in New York City
Do your postdoc in one of the most dynamic and exciting cities and tech scenes in the world!
The Connected Experiences Laboratory is an AOL-sponsored research lab at Cornell Tech that represents a partnership between Cornell Tech, The Technion, the Jacobs Technion-Cornell Institute and AOL. The lab is hiring a postdoctoral researcher with strong builder/technical skills to join the lab.
The work will focus on the connected experiences theme: applying smart, dynamic sources of information to improve people's interactions with content, and with each other. Our lab is a diverse team of faculty and students made up of HCI, social computing, systems, and computer vision researchers, amongst others.
The kinds of projects you might be working on include:
Internet of Things and personal preferences. How to capture, model, and suggest activities based on personal preferences gathered from IoT and other personal data sources.
Augmented Reality: new AR applications that build on deep learning and computer vision capabilities to help people better perform tasks in various contexts
Smart communities: designing sensors and applications to strengthen and improve social community in urban and other communities.
What you need:
A PhD in computer science, information science, electrical engineering or related fields.
A desire to work in the most dynamic academic environment you will ever be part of.
Ability to survive and thrive in New York City: easy to do if you are open to new experiences that will happen every day.
Willing, and even eager, to make your research work relevant to our partners, and the world.
Work closely with fantastic faculty in different fields and institutions (Cornell Tech faculty at the lab are Shiri Azenkot, Mor Naaman, Deborah Estrin and Serge Belongie).
To apply, send the following to cx-postdoc@tech.cornell.edu
Your CV
Names and emails of three or more references
A paragraph about why you're interested in this position and what you'd like to work on
We highly encourage students from underrepresented groups to apply.