Tech & Learning: Innovative Science Programs Help Students Identify and Solve Real-World Problems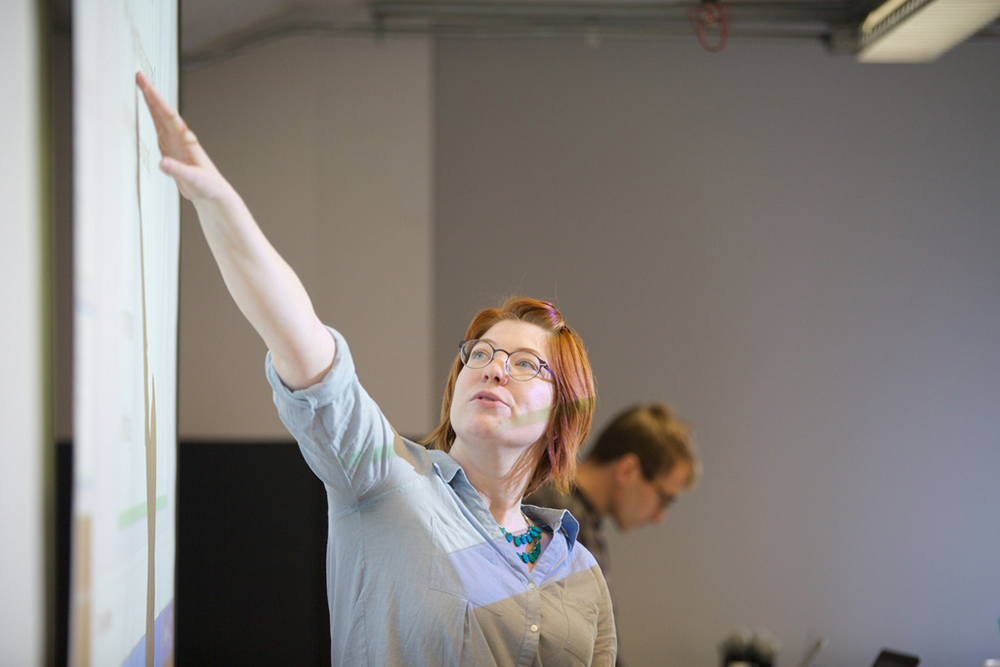 Our innovative K-12 Teacher-in-Residence program is bringing CS education to classrooms across the city, Tech & Learning reports.
Since the beginning of the 2016–17 school year, Meg Ray, a Cornell Tech Teacher-in-Residence, has been "providing content coaching, curriculum consultation, and professional development on a weekly basis for teachers in all grades" at PS/IS 217, where principal Mandana Beckman is committed to incorporating CS instruction into every classroom in grades K–8.
"We have just started working with the middle school on CS integration in their science classes," Ray says. "The goal is to deepen understanding of both subjects by building on prior CS experiences to support synthesis of new science content." Ray sat down with science teacher Emily Wong in December, and they co-designed a computing project to complement her existing sixth-grade unit on ecosystems. Wong has never taught coding or CS, and Ray, a former classroom teacher herself, appreciates that Wong is "open to collaborating and modeling the learning process for her students."
This project, a light-up, talking poster about biomes, combines "making with paper circuits, coding in Scratch, and physical computing with Makey Makey." The students had attended community events held by Cornell Tech introducing making and paper circuits, so Ray knew that "bringing this type of hands-on work into the classroom would build on prior knowledge and be highly motivating." The students feel at home with the technology and find the curriculum both "rigorous and fun." As they build knowledge and confidence they'll move on to more advanced projects, Ray says, such as "creating animations or programs that control robots" using Raspberry Pis and data collected with sensors.
Read the full article on Tech & Learning.