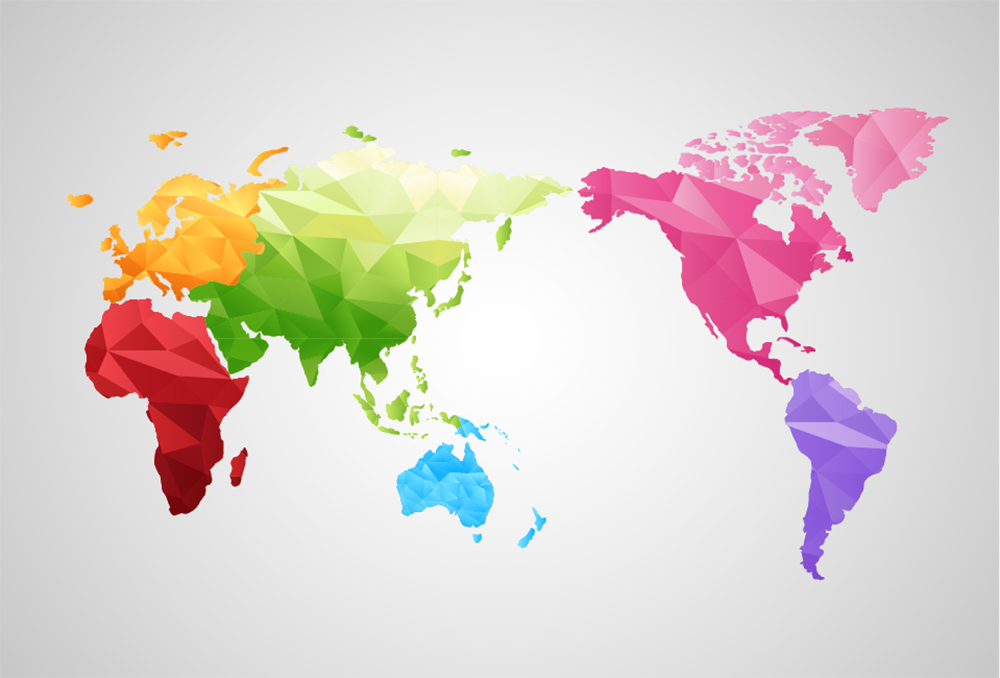 Against the turbulent backdrop of international immigration debate, Cornell Tech's foreign students are leading the charge in founding U.S. startups.
The challenges they face, however, are many: how does one apply for a visa? What happens when they graduate? How do they go about incorporating, filing for IP, and finding funding?
"There's a lot of misinformation out there," says Aaron Holiday MBA '12, Managing Entrepreneurial Officer at Cornell Tech and the co-founder and General Partner at 645 Ventures, an early stage venture capital firm that invests in budding entrepreneurs on making their dreams into reality. "That's why we put together an international students' guide to starting a company here," he says. "It's easier than it looks."
This type of practical walk-through is core to the Cornell Tech approach.
Just ask Brunno Attorre, Master of Engineering in Computer Science '16, who moved here from Brazil and is now a co-founder of the New York City digital video startup Uru.
"I got my computer science degree [in Brazil], worked as a software engineer, and realized how tough it is at big companies to be creative." He looked to found a startup but, "after talking to friends who had tried to create companies, it's really hard to get investment. Brazil is a developing country. I thought it'd be easier if I had a background in the U.S."
This search led him to Cornell Tech.
"I was going to apply to Cornell University, but Cornell Tech caught my eye — its mission was both academic and cutting edge tech. That's the reason I wanted to come to the U.S., for those product and startup-oriented courses."
Once there, Attorre found that the curriculum laid bare the obstacles that most entrepreneurs face. Programs like Startup Studio, led by David Tisch, co-founder of the startup incubator TechStars, challenge students to select co-founders and wrangle their ideas into minimum-viable-products.
It ends with an impressive bang — students compete for multiple Startup Awards of $100,000. Attorre and his co-founder Bill Marino, Master of Engineering in Computer Science '16, won, and it was the tipping point for them.
"One of the hardest decisions for me was that I had offers from other companies here in New York and they would sponsor my visa, and that's a more stable way," he recounted, but the opportunity now afforded him was irresistible. He applied for the student visa extension and incorporated his company.
Zafrir Schop, Master of Engineering in Computer Science '15, originally from Israel and co-founder of the New York City based finance app Trigger Finance had a similar experience. He and his co-founders won a Startup Award in 2015 and, "The investment gave us time to figure out what we're doing with our lives."
That persistent question is the crux of the decision most international graduates wrestle with: do they take the relatively safe route of an H1-B visa which comes with employment at large firms like Google, Facebook, and Uber, or do they forge their own path?
According to Holiday, "Most think it's far riskier than it is."
Here is how the visa situation actually works: All students begin with an F-1 student visa. As founders, they can apply for Optional Practical Training (OPT), a one-year extension upon graduation. (Technical founders can snag a two-year extension on top of that.) Founders can then apply for an O1 visa which can be extended for up to five years and which asks them to demonstrate "exceptionalism." For some, Startup Studio goes a long way toward meeting this criterion.
"You must demonstrate that you can raise capital. When the students win the award, it attracts outside capital. You must have notoriety, but most that spin out already get coverage from VentureBeat or TechCrunch. You must have references from entrepreneurs, but at Cornell Tech, many of our instructors are those outside practitioners," explains Holiday.
His team is adamant that visa questions should not be the primary factor in employment decisions. "We encourage them that yes, you can do this," he says, because for graduates of Cornell Tech, OPT is an attainable goal.
While not all international students at Cornell Tech seek to start companies, those who do find a high degree of institutional support. Extracurricular Spinout Clinics bring legal counsel and experts in to help students move forward with critical topics like incorporation, vesting schedules, pre-seed capital, and access to immigration lawyers. Students also have access to the well-connected faculty at Cornell Tech, all of whom have strong ties to the business world. As Schop puts it, "[It's] a real bridge between academia and industry."
"I think that [as an international student] there are challenges, but where there's a will there's a way," says Schop. "It's not the easiest thing, you have to deal with a lot of moving parts, but [going through] Cornell Tech is a great way to do it."