How Silicon Alley Hopes to Catch up to the Valley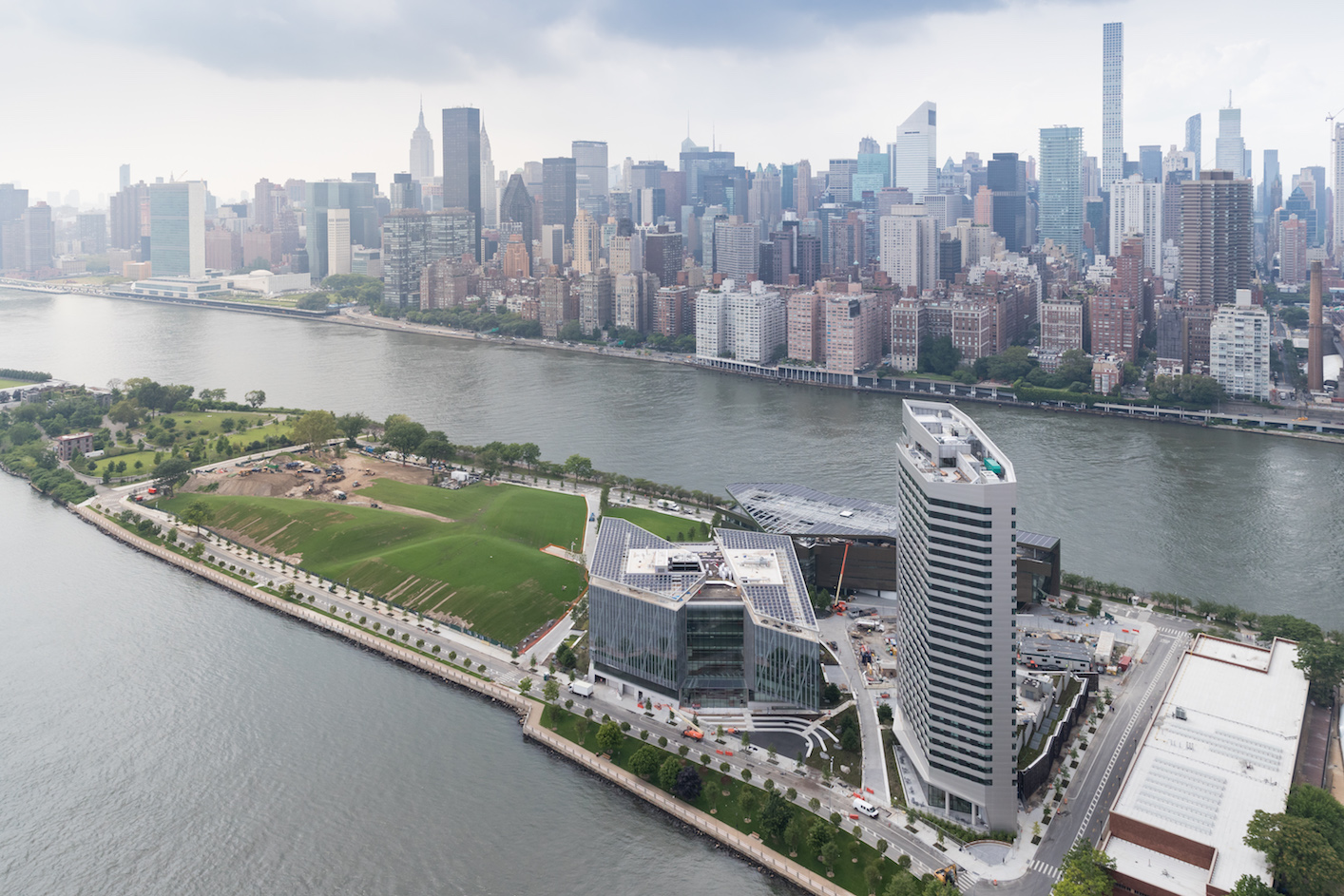 The New York City technology and startup scene colloquially known as Silicon Alley is thriving. Founders, venture capitalists, and technology talent are all coming to New York City to launch and build startups, invest in tech companies, and work for world-renowned institutions, but there's still some ground to gain before Silicon Alley can catch up to it's West Coast counterpart.
Last month, Silicon Alley insiders spoke about why New York City is poised to succeed with Selina Wang, a Bloomberg News reporter, at Bloomberg Live's Sooner Than You Think conference hosted at the recently opened Cornell Tech campus on New York City's Roosevelt Island. Google CIO Ben Fried, City of New York CTO Miguel Gamiño, Jr., Tumblr founder and CEO David Karp, and Union Square Ventures partner Andy Weissman joined Wang on the panel, Silicon Alley: Out From Silicon Valley's Shadow. They shared insights why Silicon Alley's tech ecosystem is on the rise.
Technology is improving communities in New York City
When Gamiño spoke to Mayor De Blasio about the city's mission he learned that the mayor's goal is to use technology to strengthen communities by fostering more inclusive neighborhoods and creating new opportunities for people. "It was never about tech for tech's sake which changes the dynamic for a technologist when you're thinking about solving real problems and using technology as a tool for delivering those solutions as opposed to just thinking about technology in the tech silo," said Gamiño.
When asked about a difference between Silicon Valley and Silicon Alley, he noted that there are diverse people and industries taking advantage of technology, which leads to an increased range of conversations and engagement. "Technology is the future of every industry, not just itself. New York really exemplifies that," he added.
Silicon Alley is removing friction
How does an idea effectively and efficiently transform into a business? Weissman thinks the answer is removing friction so it's easier to go turn an idea. "I think ecosystems of entrepreneurial activity are about friction and the lack of friction," he said noting that Silicon Valley and Silicon Alley lack friction. He added that there is not a lot of friction in New York because there is top talent and an always-expanding community of tech companies and venture capital firms.
Silicon Alley is a tech magnet
Leading technology companies like Google, Twitter, Facebook, Microsoft, Apple, and Verizon have offices in New York City. Karp notes that it's likely a signal that more companies will "find a home and a center of gravity" in diverse, media-centric cities like New York City.
New York City is also home to a number of New York City-born companies valued at more than $1 billion including Warby Parker, Blue Apron, and OscarHealth. Venture capital firms have also heard the city's siren song. Some of the top firms are exclusively in New York and almost all have a New York City presence. It's clear that companies can recruit top talent, grow a customer base, and get funding in Silicon Alley and the companies that choose to do so are increasing.
Fostering the next generation of tech talent
The New York City tech ecosystem has no shortage of advocates, from Mayor Mike Bloomberg's lofty 2010 competition for an applied sciences campus in 2010 to countless public and private partnerships to encourage innovation. In 2011, Bloomberg said that Cornell Tech would, "educate tomorrow's entrepreneurs and create the jobs of the future," and that "this partnership has so much promise because we share the same goal: to make New York City home to the world's most talented workforce." Fast forward to 2017 and Fried has already noticed Cornell Tech's impact.
"It's no accident that we are here on Cornell Tech's campus. I think there is an uptick in what will happen in New York," noted Fried who pointed to the 38 startups that have come from Cornell Tech in just a few years. "Great universities and great education are often the foundation of great technology workforces and entrepreneurs. And it seems to me like there is more and more of that happening," he said to the crowd convened at Cornell Tech.
Watch the full conversation.
RELATED STORIES Cornell Tech's K-12 Education Initiative works with NYC Public Schools to bring …