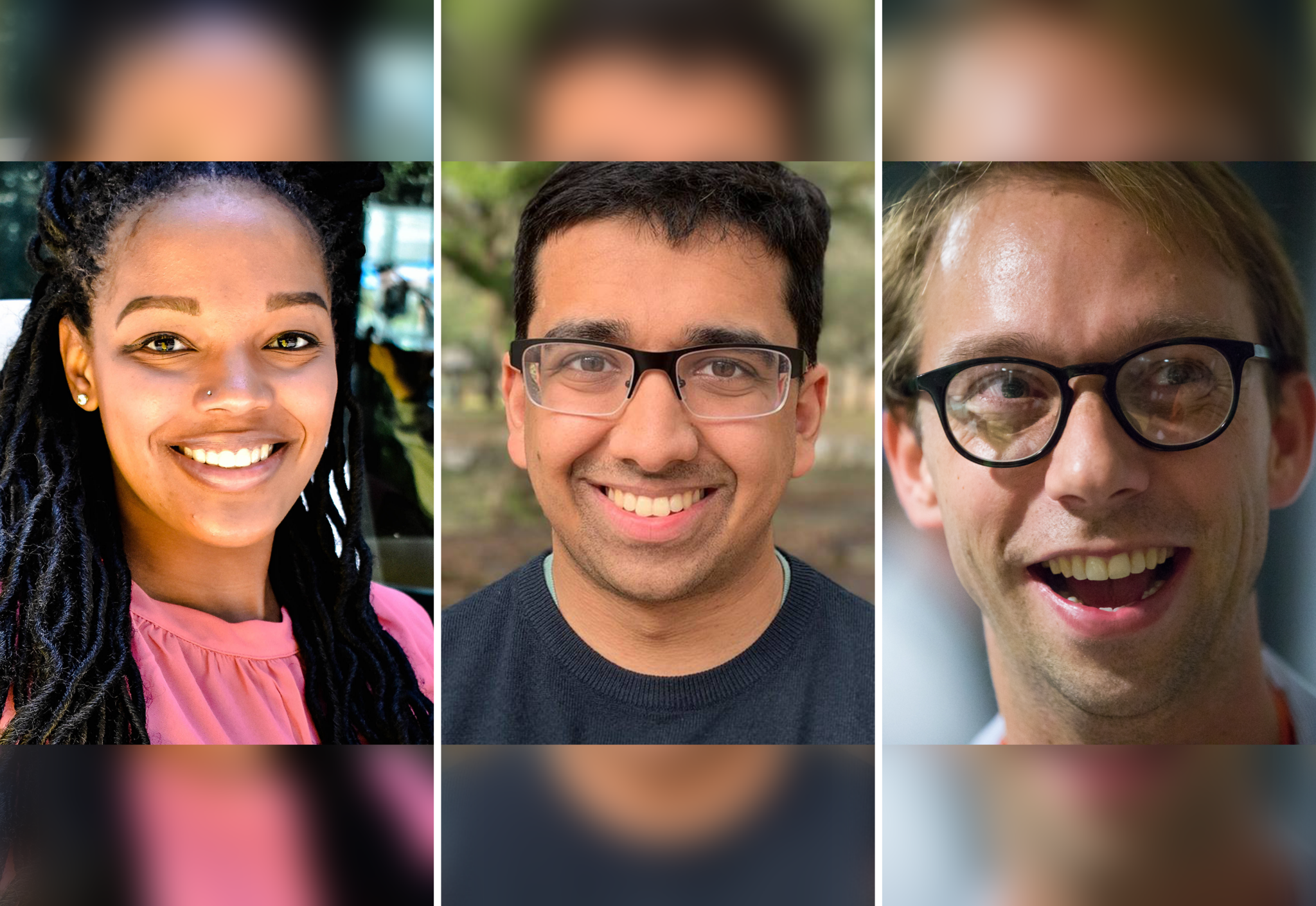 Cornell Tech is excited to welcome three new full-time faculty who will be joining the school over the coming calendar year.
Angelique Taylor arrived on Roosevelt Island this summer after serving as a Visiting Research Scientist at Meta Reality Labs Research. Her research lies at the intersection of robotics, computer vision, and artificial intelligence, and specifically involves the design of intelligent systems that work alongside humans in real-world, safety-critical environments. She earned her PhD in Computer Science and Engineering from the University of California San Diego, and has received the NSF GRFP, Microsoft's Dissertation Award and the Google Anita Borg Memorial Fellowship, as well as the Best Paper Award at this year's International Conference on Human-Robot Interaction (HRI 2022).
Udit Gupta will be joining the Department of Electrical and Computer Engineering as an assistant professor in the summer of 2023. His research lies at the intersection of computer architecture, systems for machine learning, and sustainable computing. His research focuses on discovering and demonstrating new ways to design systems and hardware to improve the performance, efficiency, and environmental sustainability of next-generation computing platforms and emerging applications. During his PhD in computer science at Harvard University he was also a Visiting Research Scientist at Meta AI. His work has been evaluated at-scale in industry use cases, open-sourced, featured in news articles from outlets like Bloomberg and CNBC, and received the IEEE MICRO Top Picks Award (2022) and Honorable Mention (2021).
Thijs Roumen is a new assistant professor of information science at Cornell Tech where he will be directing the Matter of Tech lab. His research interests are in personal fabrication, collaboration, and enabling increased quality of models for fabrication by building on the work of others. His papers are published as full papers in top-tier ACM conferences CHI and UIST. He serves on several ACM program committees including ACM UIST and CHI. He was previously a PhD student with professor Patrick Baudisch at the Hasso Plattner Institute (HPI) in Germany, and a research assistant with associate professor Shengdong Zhao at the National University of Singapore (NUS).