Cornell Tech Debuts Peter Gerakaris' Tropicália
Commissioned to commemorate the campus groundbreaking, Tropicália is an immersive, mixed media, site-specific installation curated by Kendal Henry
NEW YORK CITY – Cornell Tech is excited to announce the debut of Tropicália – an immersive, mixed media, site-specific installation created by artist Peter D. Gerakaris – on Tuesday, June 16 at Gallery RIVAA, run by the Roosevelt Island Visual Art Association (527 Main Street). Cornell Tech commissioned the artwork to commemorate the historic groundbreaking of its new tech campus on Roosevelt Island.
"Peter's project is a magnificent example of the kind of creativity and innovation we plan to bring to our campus on a regular basis and we're proud to feature a fellow Cornellian while doing so," said Jane Swanson, assistant director of government and community relations for Cornell Tech. "This is one more step towards our commitment to bring public art to the Roosevelt Island community."
Tropicália represents a bellwether for the university's presence by fusing art, technology, place and community. This sprawling 1,000 square foot installation of kaleidoscopic imagery engages the public in visual play as new layers, patterns, and connections are revealed with each viewing. Covering nearly every wall of the gallery, including parts of the floor, the artwork is cleverly peppered with hidden surprises: some elements are only visible from certain vantage points, while others are heightened through the use of 3D glasses, therefore enticing the public to embark on an exotic voyage. The exhibition will be on view until July 31st with an opening reception for the public on June 20th, from 6-9pm.
CURATORIAL & ARTIST STATEMENT:
By transplanting tropical motifs in NYC, Tropicália seeks to stimulate our notions of the exotic. Gerakaris' "pop-botanic" style tickles the retina and mind, presenting a "postnatural" vision of nature as if diffracted through a pop-cultural lens. His energetic, global iconography is further inspired by myriad travels throughout islands in West Africa, Asia, Central America, and the Caribbean. Sited on Roosevelt Island – a place remaining largely unknown to most New Yorkers – this exhibit strives to provide a sense of transport and discovery for visitors and residents alike.
Showcasing lush vignettes through the gallery's ground-floor windows, Tropicália invites the public to explore. The labyrinthine interior is loosely subdivided into four "intertropical zones" in which visitors may navigate at leisure. Each zone contains a distinctive color palette, or "visual surround sound" abuzz with morphing pollinators, atomic sunsets, and neon tsunamis. Flowing like the equator along the visual horizon, certain elements suddenly veer onto the floor, around a corner, or into an unexpected alcove to generate visual disruptions. Other trenchant juxtapositions – such as an evaporating honeycomb situated next to a Mayan ruin, or a bee swirling into a cosmic spiral – call into question our fractured relationship with the environment.
Curator Kendal Henry suggests, "The installation gets hotter as you move toward the core environment. As you explore, you apprehend the work's layers, literally and metaphorically – some being more obvious, while others are hidden.
As the super-graphic effect pulls you in toward smaller details, you see the imperfection of the hand – perhaps a metaphor for how life in paradise is not all it seems when inspected under the microscope."
Additionally, Henry has selected a group of medium to small-scale works from the artist's Mask Series, which are displayed on gallery columns like islands amidst a sea of imagery. Nearly all of the visual content of the installation derives from these smaller works, whose presence helps illuminate the process and cosmology behind the work.
Gerakaris adds, "The Mask paintings invert the notion of a mask by projecting our inner psyche on an exterior meant
to conceal. By conflating an abundance of disparate cultural icons into one aesthetic, I aim to construct 'Global Masks' for our era. Perhaps this installation also parallels the hypercoherence of our contemporary world – a global civilization that is growing almost as wildly and chaotically as nature itself."
Wrapping over gallery walls and floors, the imagery is derived entirely from the artist's analog paintings, which he has digitally scanned and playfully remixed like a visual DJ. Enlarged into enormous murals through an industrial printing process, these collage-like tableaus are then installed throughout the gallery like a second-skin. On site, the artist subsequently applies all finishing touches by hand through a meticulous, yet improvised process of cutting, painting, and collaging – in essence, restoring the analog spirit of the source images. The artist further seeks to generate a full sensory experience by embedding a softly looping, ambient soundtrack of exotic tonalities co-produced with composer/producer Trevor Gureckis. Visitors are also invited to view the individual artworks with the 3D stereoscopic glasses provided.
Note: The artist shall donate a percentage of any sales garnered from this exhibition to the Cornell Annual Fund. This fund assists students with financial need, in addition to subsidizing academic travel stipends and other resources essential for a creative student to flourish.
Gallery Hours
Wednesday & Friday: 10am-12pm, 1pm-4pm, 6pm-9pm
Saturday & Sunday: 11am-5pm
Gallery RIVAA, 527 Main Street, Roosevelt Island
* To arrange a private viewing, please contact: galleryrivaa@gmail.com
About Cornell Tech
Cornell Tech develops pioneering leaders and technologies for the digital age. Cornell Tech brings together faculty, business leaders, tech entrepreneurs, and students in a catalytic environment to produce visionary results grounded in significant needs that will reinvent the way we live in the digital age. Cornell Tech is the home of the Jacobs Technion-Cornell Institute, a novel partnership between Cornell and the Technion Israel Institute of Technology, focused on technology innovation in inter-disciplinary areas of Connective Media, Healthier Life and the Built Environment. Cornell Tech's temporary campus has been up and running at Google's Chelsea building since 2012, with a growing world-class faculty, and over 100 master's and Ph.D. students who collaborate extensively with tech-oriented companies and organizations and pursue their own start-ups. Construction is underway on Cornell Tech's campus on Roosevelt Island, with a first phase due to open in 2017. When fully completed, the campus will include 2 million square feet of state-of- the-art buildings, over 2 acres of open space, and will be home to more than 2,000 graduate students and hundreds of faculty and staff.
About the Artist
Peter D. Gerakaris is an American interdisciplinary artist whose work is showcased in prominent institutional collections including: the U.S. Department of State Art in Embassies Program Permanent Collection in Libreville, Gabon; Citibank; the Shirley L. & Herbert J. Semler Foundation; the Waskowmium; and the Schomburg Center; in addition to numerous private collections such as Beth Rudin DeWoody.
In addition to solo shows at Wave Hill and iSolAIR (Cape Verde Islands, Africa), Gerakaris has exhibited at the Bronx Museum of the Arts; Chinese Contemporary Gallery; Loretta Howard Gallery; Daniel Weinberg Gallery; the National Academy of Fine Arts; and the Mykonos Biennale. The artist has also created public commissions, including a large site-specific window installation at BERGDORF GOODMAN, curated by Grey Area.
Gerakaris earned a BFA from Cornell University and MFA from Hunter College, where he also received the Tony Smith Prize. Additional distinctions include: the Edwin Austin Abbey Fellowship at the National Academy of Fine Arts; the Clowes Foundation Full-Fellowship Award at the Vermont Studio Center; Red Gate Gallery Residency in Beijing; and the iSolAIR U.S. Embassy Praia Artist in Residence Fellowship.
For more information visit: www.petergerakaris.com;instagram.com/petergerakaris;youtube.com/user/petergerakaris
About the Curator
Kendal Henry is an artist and curator who lives in New York City and specializes in the field of public art. Through the projects and programs he has initiated around the world, Henry illustrates that public art can be used as a tool for social engagement, civic pride, and economic development. He believes that the most successful public artworks take into account the audience and surrounding environment in the creation of the artwork, and start with the question, "What do you want the artwork to do?
For more information visit: instagram.com/kendalhenry;twitter.com/kendalhenry
About The Roosevelt Island Visual Art Association
The Roosevelt Island Visual Art Association (RIVAA) is a non-profit organization comprised of an internationally diverse group of artists. Supported by public, private donations and artist contributions, RIVAA opened the first gallery on Roosevelt Island in March 2002. RIVAA is dedicated to enhancing the quality of life in the community through art, community events and workshops.
For more information, please visit www.rivaa.com.
RELATED STORIES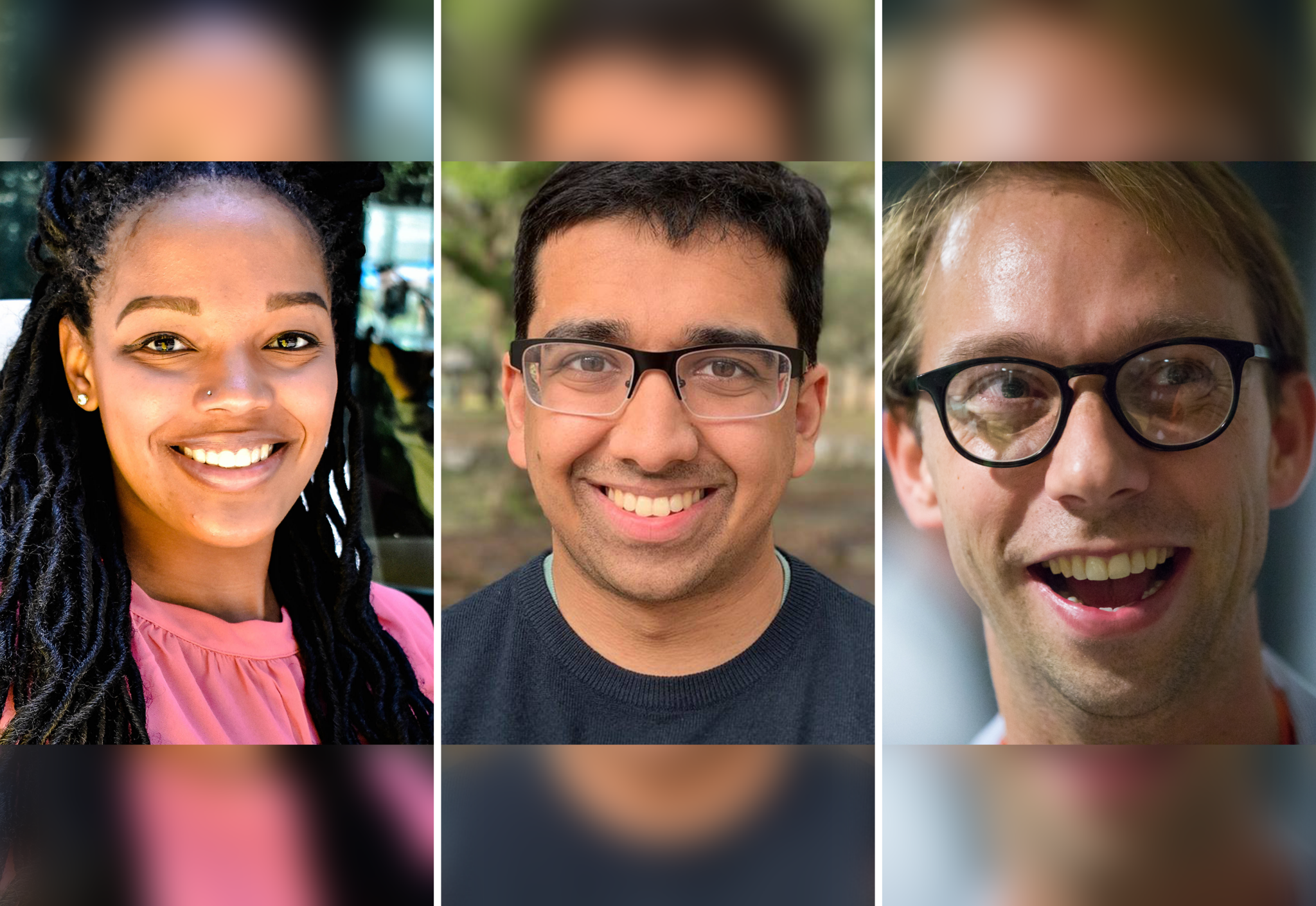 Cornell Tech is excited to welcome three new full-time faculty who will …