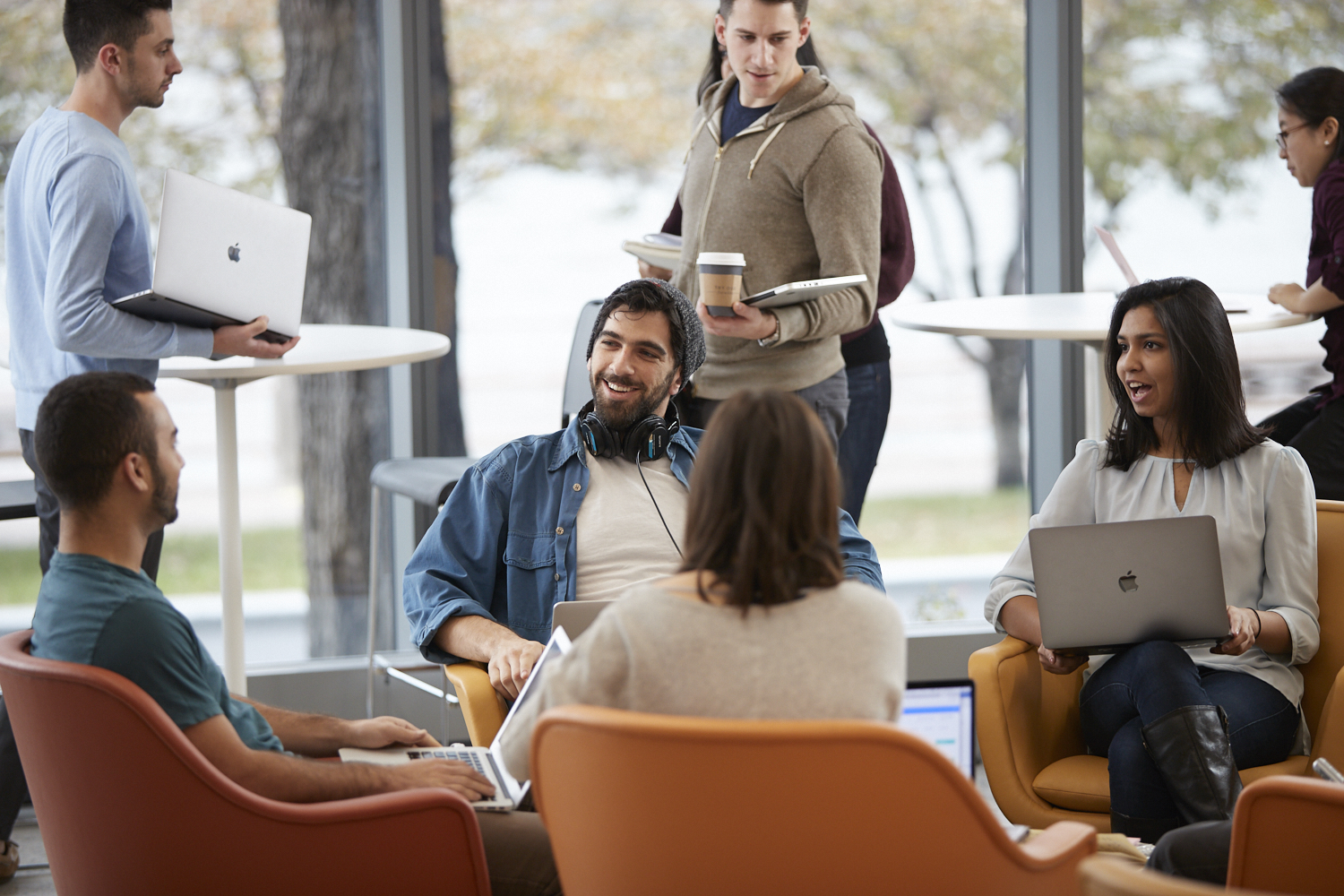 The Master of Engineering in Computer Science curriculum offers a flexible course of study with rigorous technical courses in both fundamental and advanced, emerging areas of computing. Your academic coursework will give you formal training in engineering software, systems, platforms, and products for complex business challenges and human needs.
In parallel with your academic technical courses, you will also complete Studio courses—an essential component of every Cornell Tech program. These courses will comprise at least one third of your studies, with a focus on preparing you for innovation within major tech companies or entrepreneurship within startup ventures. In cross-disciplinary teams, you'll work with students from other Cornell Tech master's programs to create your own startup as well as develop usable solutions for real corporations.
What Your Schedule Might Look Like
Fall Semester
Spring Semester
Program Overview
In the fall you'll take Startup Systems Engineering and technical electives like Applied Machine Learning, Security & Privacy in the Wild, and Physical computing. In the afternoons you'll work on team-based projects in Product Studio and Startup Ideas and learn firsthand from industry leaders in Conversations in the Studio.
Credit Breakdown
Technical Credits

9.00

Studio & Interdisciplinary Credits

6.00

Semester Total

15
Technical Courses
Your core technical curriculum
Studio & Interdisciplinary Courses
Classes taken with other Cornell Tech Masters students
Program Overview
In the spring you'll take technical electives like Data Science in the Wild, Natural Language Processing, HCI & Design or business electives like Design Thinking and Disruptive Tech. In the afternoons, you'll pursue team-based projects in Startup Studio and Product Management.
Credit Breakdown
Technical Credits

9.00

Studio & Interdisciplinary Credits

6.00

Semester Total

15
Technical Courses
Your core technical curriculum
Studio & Interdisciplinary Courses
Classes taken with other Cornell Tech Masters students
Credit Breakdown
Technical Credits

Studio & Interdisciplinary Credits

Semester Total

0
Technical Courses
Your core technical curriculum
Studio & Interdisciplinary Courses