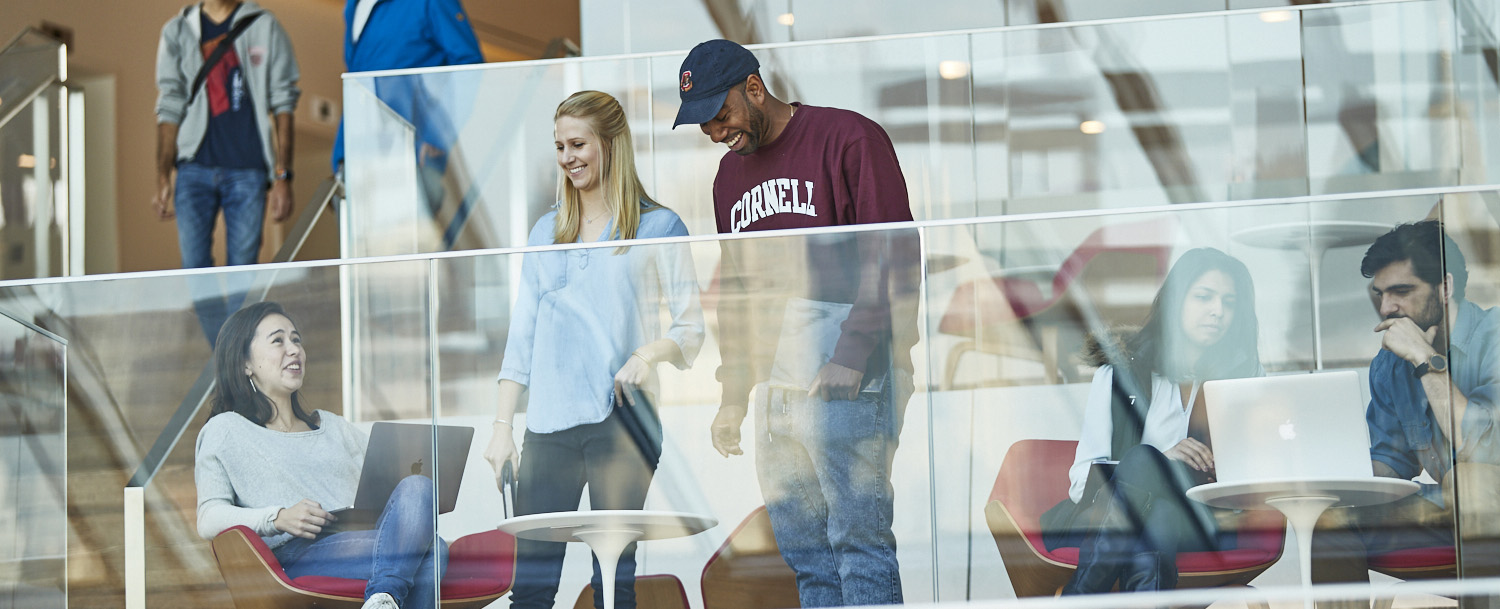 About the Johnson Cornell Tech MBA
The Johnson Cornell Tech MBA is conferred by the Samuel Curtis Johnson Graduate School of Management at Cornell University, one of the top 15 business schools in the country, according to U.S. News & World Report.  The program is a one-year, full-time, residential MBA program and is geared towards working professionals who want to spend as little time out of the workforce as possible.

The Johnson Cornell Tech MBA is structured around three experiential pillars: a ten-week intensive summer semester in Ithaca, Product Studio, and Startup Studio. The program begins in May at Cornell's Ithaca campus, where you will complete your core business courses with other Johnson MBA students.  
In August, you will arrive at Cornell Tech and begin Studio. During Product Studio, you will collaborate with a multidisciplinary, cross-functional group of Cornell Tech classmates to develop a technology-driven solution to a strategic business need of a real client.
In January, for your final semester, you will apply your knowledge from Product Studio and team-working skills to develop a new business idea from concept to launch during Startup Studio.
The first thing you learn is that we're all in this together — engineering, business, design, and law students — to build things that change the world.
LEARN, LAUNCH, LEAD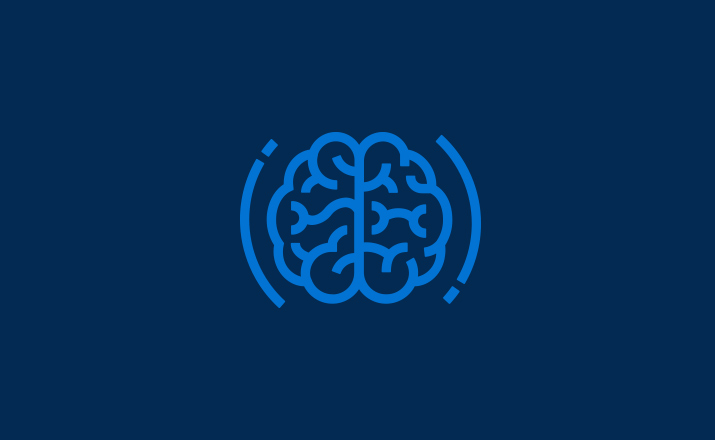 Be Ahead of the Curve
Develop your core business and leadership skills at the cutting edge of technology and entrepreneurship.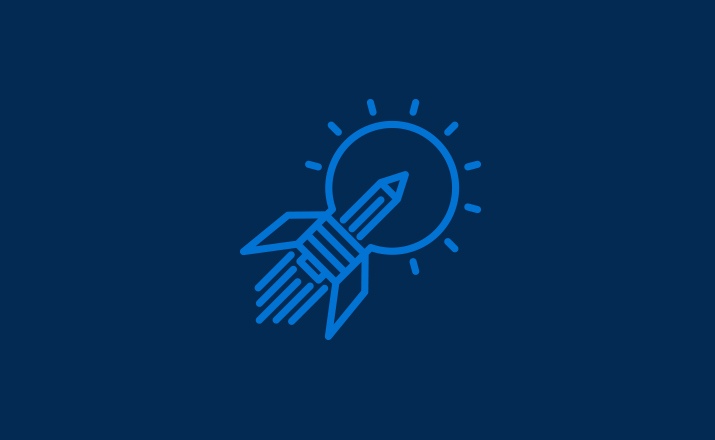 Build Tech for People
Build something meaningful and new with a cross-disciplinary team, then test it with real users and industry experts.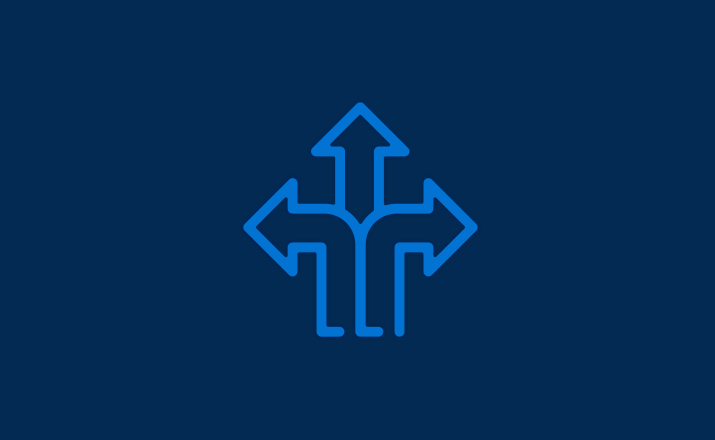 Learn & Leverage
Connect with some of the nation's most innovative business leaders and graduate with the experience, network, and name recognition you need to compete and succeed in any market.
Johnson NYC Intensives
Finance Technology
The Fintech intensive provides hands-on learning in the emerging financial technology sector. A confluence of events and trends have set the stage for large-scale technological disruption of the financial services industry. Financial institutions are keenly embracing the digital economy, and banks have renewed their focus on technology-driven products and market innovation.
Digital Marketing
This intensive gives students a deep understanding of brand strategy, creativity, and data analytics to optimize the infinite options in digital marketing messaging, content, and distribution to increasingly narrower target audiences.
Featured Faculty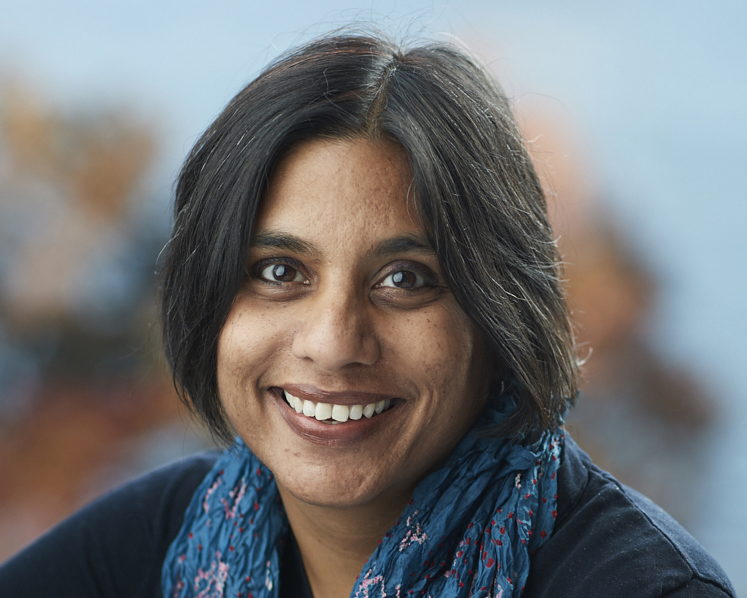 Mukti Khaire
Girish and Jaidev Reddy Professor of the Practice
Mukti Khaire is the Girish and Jaidev Reddy Professor of Practice at Cornell Tech and in the Johnson School at Cornell University. She received a PhD in Management in 2006 from Columbia University's Graduate School of Business. Before that, she completed a Masters in Management from Indian Institute of Technology (IIT) – Bombay and a Master of Science in Environmental Science and a Bachelor of Science in Microbiology from the University of Pune, India. Prior to joining Cornell Tech in 2016, she was on the faculty of Harvard Business School (Entrepreneurial Management Unit; 2005-2016) and spent a year as Visiting Faculty in Brown University (Sociology; 2015-2016).
Mukti's research focuses on entrepreneurship in the creative industries, such as art, advertising, architecture and design, fashion, film, music, publishing, and theater. In particular, she is interested in understanding how entrepreneurs create markets for new categories of cultural goods by constructing their value, while also changing consumers' beliefs about what attributes of cultural goods are appropriate and valuable. In this vein, Mukti studied the creation of a market for modern Indian art and the rise and establishment of the high-end fashion industry in India. Her work, which has been published in leading business and management journals, has shed light on the structure and functioning of creative industries and the business and societal implications of entrepreneurship in the cultural sector. Mukti has also authored 35 teaching cases on firms in the creative industries.
Full Bio

about Mukti Khaire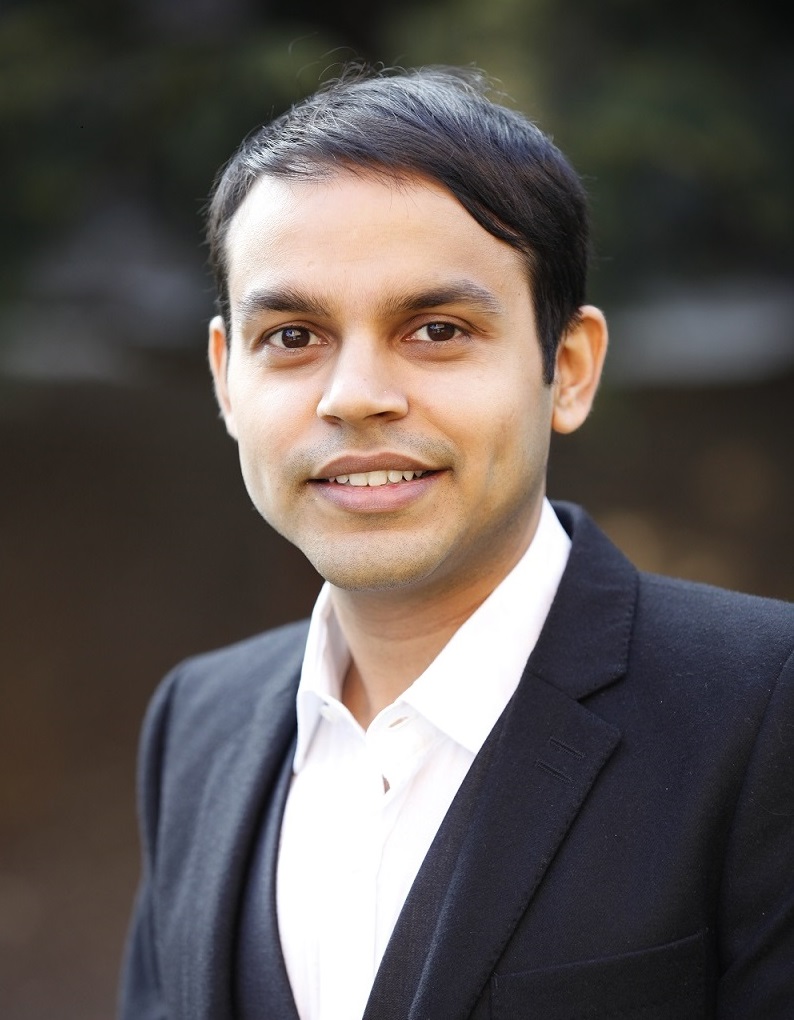 Karan Girotra
Charles H. Dyson Family Professor of Management chair
Karan Girotra, Professor of Operations, Technology and Information Management (OTIM), is the recipient of the Charles H. Dyson Family Professor of Management chair, for a 5-year term.  This chair was given by Rob Dyson, MBA '74 to support a founding faculty position for Johnson instruction at Cornell Tech, in honor of his father, the founder of the Dyson-Kissner-Moran Corporation.
Karan Girotra is a Professor at Cornell Tech and in the Johnson School at Cornell University. Karan collaborates with companies building new business models in the areas of urban living, smart transportation and e-commerce, helping them build rigorous research based solutions.
Karan's research team has been recognized by multiple awards including the prestigious Wickham Skinner Early Career Research Award and multiple best paper awards. He has also won teaching awards for his teaching on entrepreneurship and new business models and was featured in the Poets and Quant's Best 40 under 40 business professors lists.
In addition to his academic work, Karan was one of the founders of Terrapass Inc., which the New York Times identified as one of the most noteworthy ideas of 2005. Since then, TerraPass has helped businesses and individuals reduce over hundred million tons of carbon dioxide emissions.
Karan holds PhD and AM degrees from the Wharton School of the University of Pennsylvania, and a Bachelor degree from the Indian Institute of Technology, Delhi.
Full Bio

about Karan Girotra
Placements
of all graduates received full-time offers within 3 months of graduation

accepted jobs in mature or startup tech companies as Product Managers, Product/Digital Marketers, Project/Program Managers, Technical Strategists

of Johnson Cornell Tech MBA graduates begin their own ventures upon graduation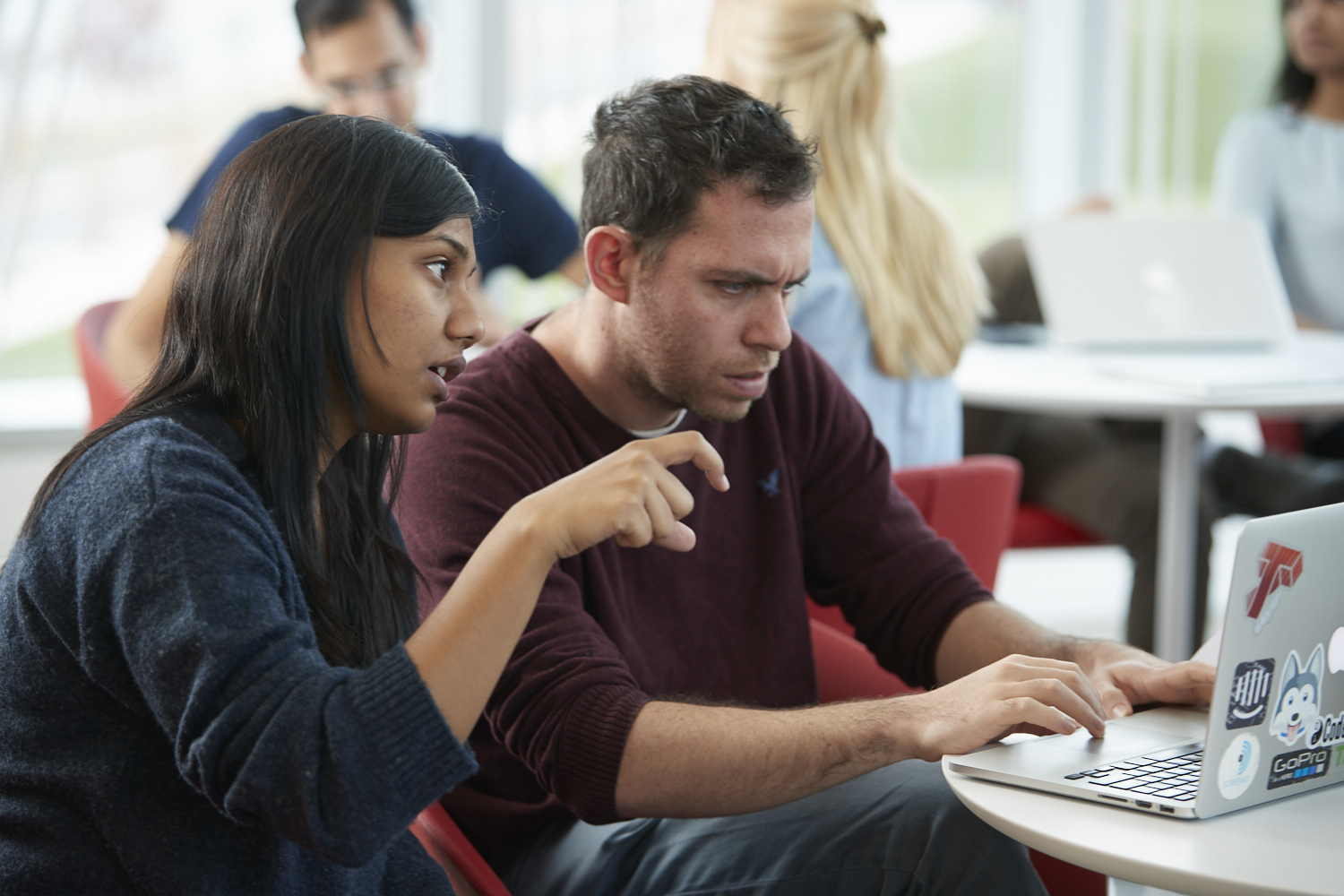 Career Outcomes
Cornell Tech offers best-in-class career management services to set you up for success after graduation. Recent Johnson Cornell Tech MBA graduates work for companies such as Amazon, Dow Jones/WSJ, Etsy, MM.Lafleur, Nielsen Media, Oscar Health, Twitter, Verizon. Learn about placement rates, student startup ventures, and more.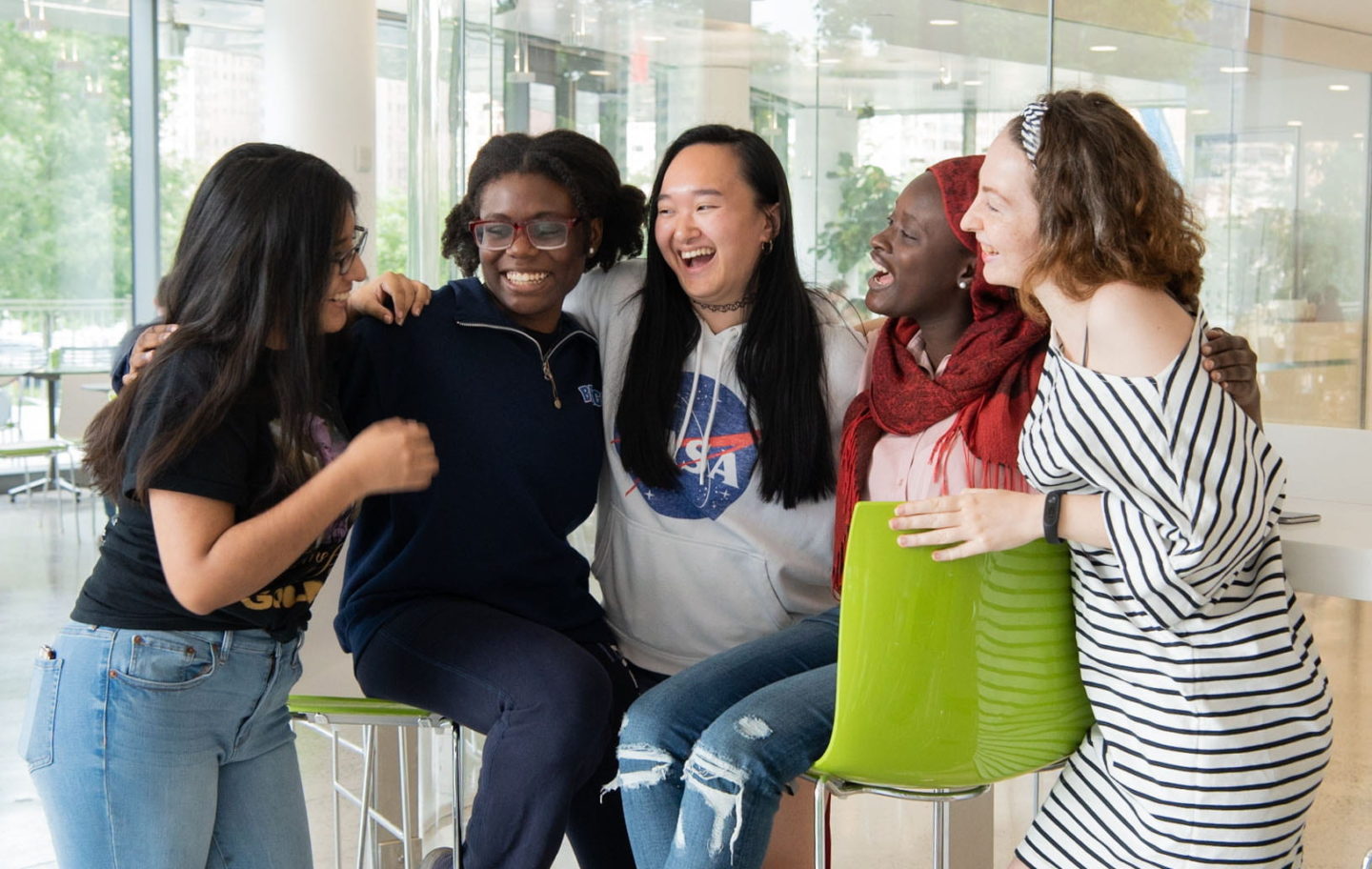 Diversity & Inclusion
Cornell Tech was founded to advance technology as a means to a better quality of life for all communities in New York City, across the nation, and around the world. Our best work results in ethical, inclusive, accessible technology for all users, especially the underserved and underrepresented. Vital to that mission is building a diverse, equitable, and inclusive community of students, faculty, and staff. We seek to build things with — not just for — real people and believe in the power of participation and representation.
Who Should Apply?
Successful applicants to the Johnson Cornell Tech MBA have a passion for technology, an entrepreneurial spirit, and a collaborative attitude. They are critical thinkers, demonstrated leaders, and excellent communicators and problem solvers.
Digital expertise and/or knowledge of the tech industry that is grounded in years of full-time professional experience is essential, and we welcome candidates from a diversity of backgrounds. While desirable, a background in science, engineering, technology, or coding languages is not required for admission.
Overall, the Admissions Committee renders its decisions based on previous academic success, professional achievements, character and professional promise.
For our current class profile, visit Cornell Tech MBA Key Facts.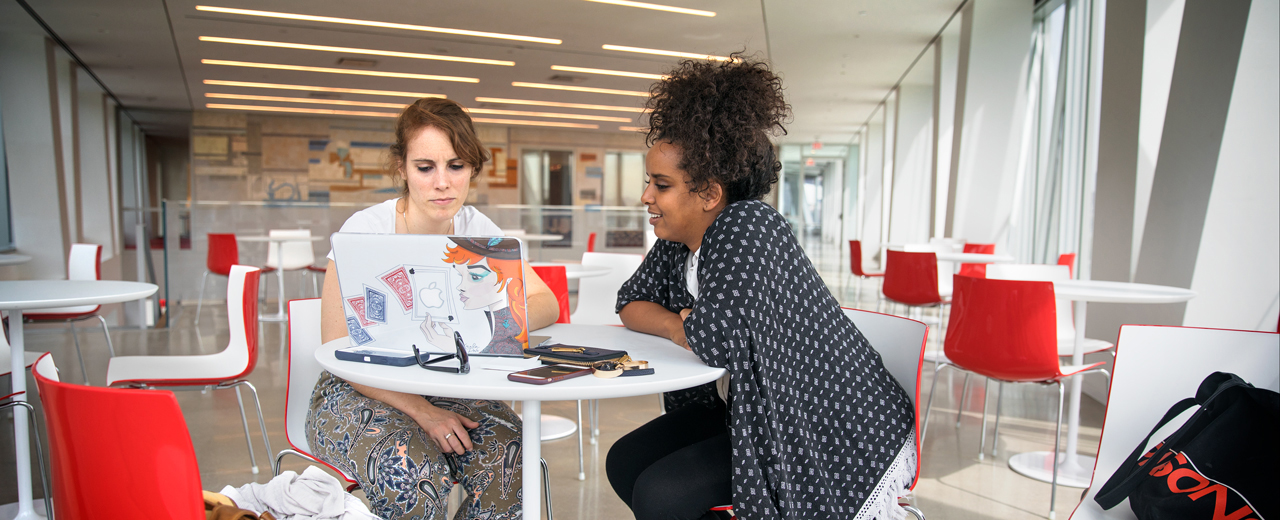 Love Where You Live & Learn
Check out the groundbreaking Cornell Tech campus with a virtual or in-person visit.