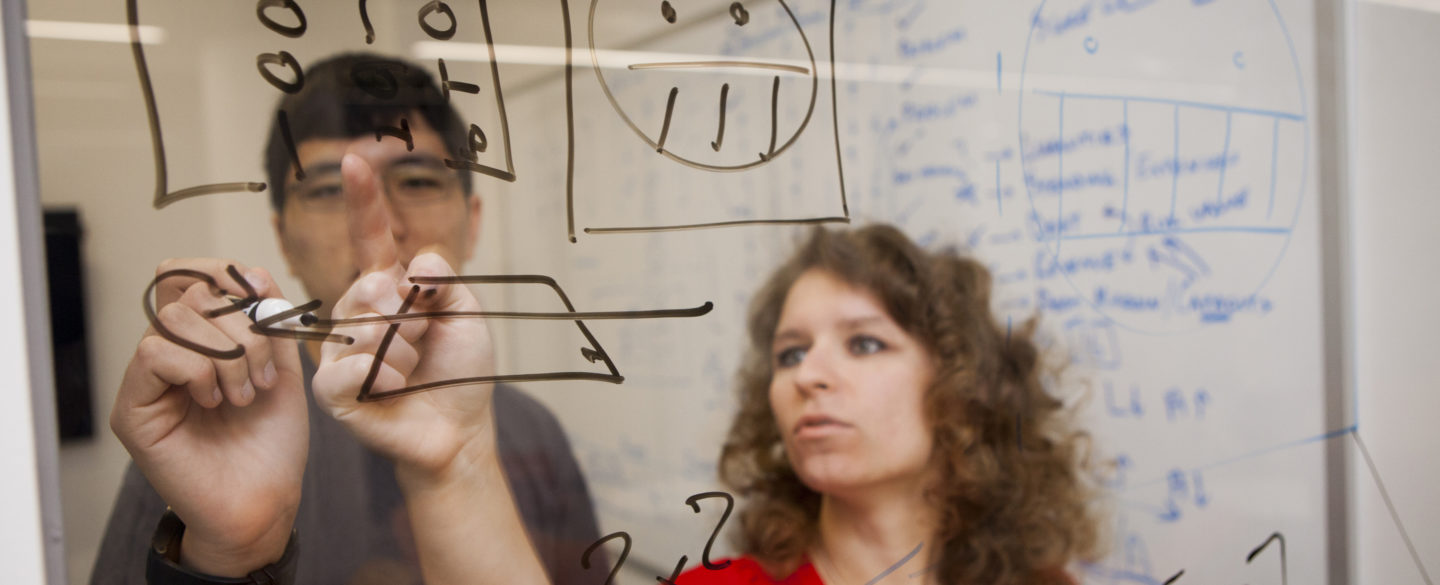 The Master of Engineering in Electrical and Computer Engineering (ECE) gives you a highly focused, state-of-the-art education in signal processing/data science, machine learning, reinforcement learning, and robotics/autonomous systems. You'll have multiple opportunities to experiment with these areas and apply what you're learning through project-based courses in physical computing.
In parallel with your academic technical courses, you will also complete
Studio
courses—an essential component of every Cornell Tech program. These courses will comprise at least one third of your studies, with a focus on preparing you for innovation within major tech companies or entrepreneurship within startup ventures. In cross-disciplinary teams, you'll work with students from other Cornell Tech master's programs to create your own startup as well as develop usable solutions for real corporations.
What Your Schedule Might Look Like
Fall Semester
Spring Semester
Program Overview
Students must complete a total of 30 credit hours over two semesters. Core courses must total a minimum of 12 credits.
Credit Breakdown
Technical Credits

9.00

Studio & Interdisciplinary Credits

6.00

Semester Total

15
Technical Courses
Your core technical curriculum
Studio & Interdisciplinary Courses
Classes taken with other Cornell Tech Masters students
Program Overview
Students must complete a total of 30 credit hours over two semesters. Core courses must total a minimum of 12 credits. During the Spring Semester, Physical Computing and Bayesian Estimation & Learning are required courses. You will be able to chose between five and six credits from the other Technical Courses listed below
Credit Breakdown
Technical Credits

9.00

Studio & Interdisciplinary Credits

6.00

Semester Total

15
Technical Courses
Your core technical curriculum
Studio & Interdisciplinary Courses
Classes taken with other Cornell Tech Masters students
Studio & Interdisciplinary Courses