David Hachuel
Technion-Cornell Dual Master's Degrees, 2019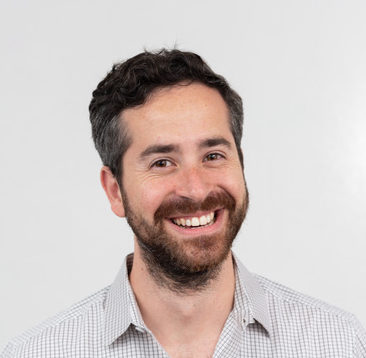 What are you doing now?  
I am currently CEO at auggi, a Cornell Tech spinout that builds software and services to make managing chronic gut conditions a frictionless experience for patients. 
 
Why did you select Cornell Tech?
Cornell Tech was the only graduate program I considered. I wanted to take the risk and see what this new model of graduate level technical and entrepreneurial education was all about. After 2 years, the experience at Cornell Tech has exceeded my expectations in ways I couldn't have imagined.  

After completing my undergraduate studies in mathematics and computer science, I worked as a quantitative analyst for a large financial firm. It quickly became clear that I needed to pivot in my career and that I wanted to learn and apply new skills to make a more significant impact in society. The Health Tech program, under the guidance of Professor Deborah Estrin,  seemed like the right combination of practical computer science and exposure to the challenges in healthcare, all within the deeply entrepreneurial mindset that Cornell Tech has.
 
What is one thing that you could have not done without your Cornell Tech experience?
Before going to Cornell Tech, I wasn't sure if I wanted to become an entrepreneur. My experience at Cornell Tech gave me the confidence and resources to shape myself into one. Not only via the well structured Studio curriculum, but also throughout all academic and extra-curricular activities, both faculty and staff include experienced industry practitioners that will challenge you at every turn to only make you better. Without this experience, I wouldn't have taken auggi, my back then only idea, to market with such confidence and readiness.