Runway Startup Q&A: F!ND Genomics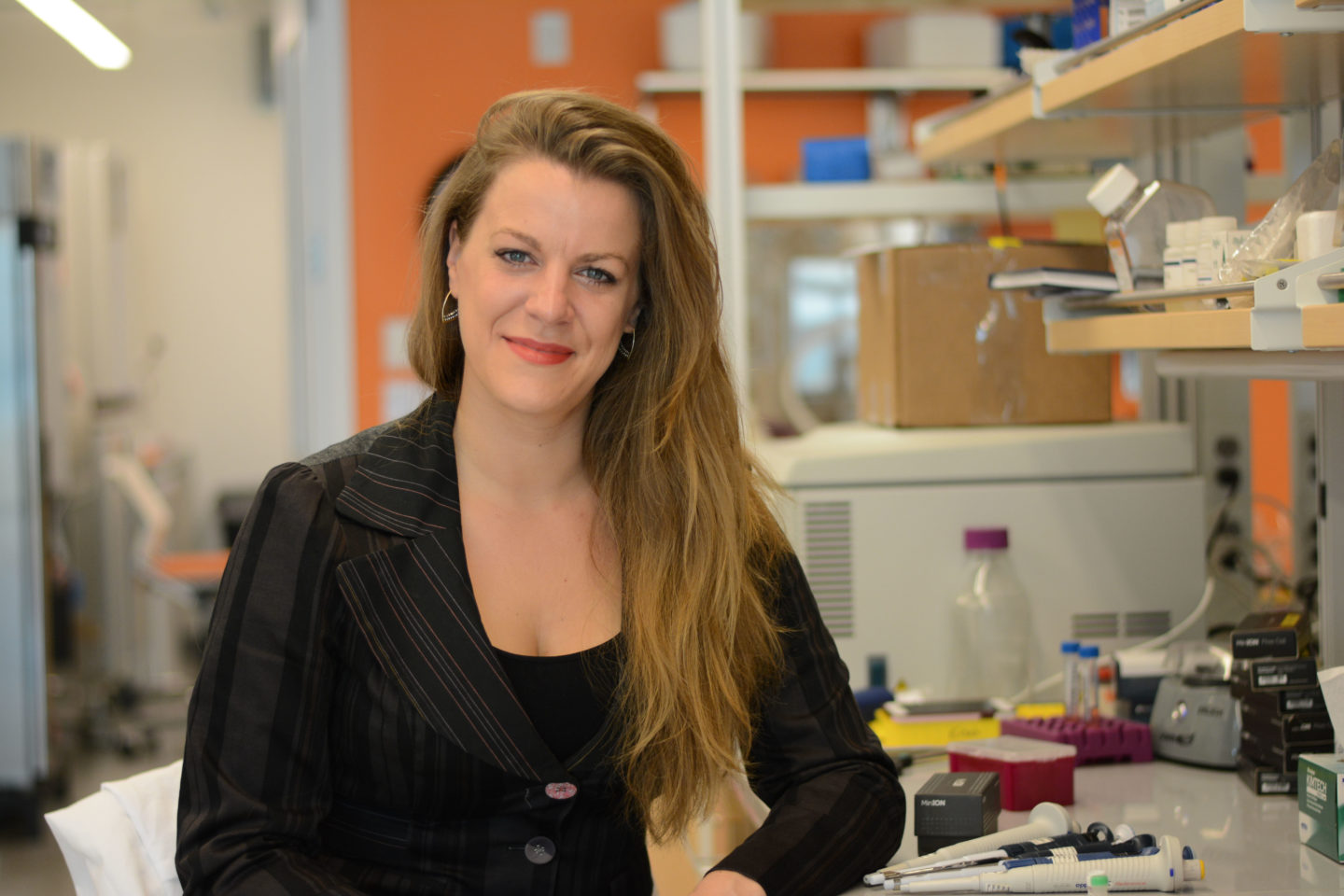 It's widely known that DNA contains an imperceptible wealth of information and the applicability of DNA data often appears in popular media and televised crime series.
However, in a typical TV show, a DNA sample found at the crime scene provides immediate answers. But that's not how it actually works.
It can take investigators and forensics laboratories weeks or sometimes months to identify an individual from a DNA sample found at a crime scene. This leaves open the possibility for the perpetrator to walk freely and strike again.
Runway Startup Postdoc at the Jacobs Technion-Cornell Institute Sophie Zaaijer, founder of F!ND Genomics, is looking to make DNA identification almost immediate.
Learn more about F!ND Genomics in a Q&A with CEO and co-founder Sophie Zaaijer.       
What does your company do?
F!ND Genomics provides software for ultra-rapid DNA-based intelligence. We are creating the first near-real-time DNA software solution that identifies individuals and verifies cell lines, at any location — in laboratories or in the field — with speed and accuracy.
What impact do you hope your company will have in the industry/world?
F!ND Genomics maximizes the power of DNA to support intelligence, homeland defense, disaster victim identification, and forensics as well as patient sample tracking and cell line authentication in research laboratories.
F!ND Genomics revolutionizes the use of DNA as a tool. With our technology, cumbersome, long workflows behind brick-and-mortar walls are no longer necessary as we enable on-site identification and characterization of individuals in near-real time. This has not been possible before and we believe we can make the paradigm shift.
Our long-term vision is to employ this technology to fight human trafficking, speed up DNA forensics and provide means for rapid on-site DNA-based intelligence. This will all be possible using our F!ND software.
How has Cornell Tech's Runway program helped you to develop your company?
The Jacobs Technion-Cornell Institute has played an instrumental role in transforming me from an academic scientist into a scientist with a CEO attitude. Intuitively, you would think you would need an MBA for an entrepreneurial career. But for deep-tech startups, you need expertise in your field to develop the product and to understand the needs in the market. The Runway program understands this and gives us Runway Postdocs the funding, mentorship, and training needed to strengthen our business expertise and make us competent CEOs who can effectively push deep-tech to market.
I am deeply impressed with my fellow Runway Postdocs, the variety of their deep-tech backgrounds, and with how much they accomplished while being in the Runway program. They went from the ideation of complex tools to turning these into successful products. They have lifted new companies off the ground, building amazing teams and providing the world with groundbreaking tech; it's a true inspiration. All Runway Postdocs are very supportive towards each other, so I am learning loads from peer-to-peer learning.
Where did you earn your Ph.D. and what was your research focus?
I did my Ph.D. at the London Research Institute, now the Crick Institute, in the UK. I was funded through Cancer Research UK and also affiliated with University College London. My Ph.D. research was focused on molecular biology and genetics. I studied our biological time-clocks: the telomeres. Understanding telomeres gives us insight into our aging process as well as an understanding of how cancer cells become immortalized.
I continued with a short postdoc project at the New York Genome Center and Columbia University where I became fascinated with genomics. Genomics is the "big data" field in biology and is concerned with the interpretation of our DNA. I was intrigued right away with the newest DNA sequencing technology: a miniature device called the MinION (by Oxford Nanopore Technologies). The MinION opens the door to using DNA as an immediate information tool in places where it had never been used before. This is thought-provocative in so many ways and has application in fields including forensics, education, food supply tracking, and many more. However, this miniature device just outputs the raw DNA data ("ATGCs"). We recognized that a critical component is missing to make on-site DNA intelligence a reality: a software solution that translates the raw DNA data into actionable results/answers. This was our inspiration to start F!ND Genomics.
Why did you apply to the Runway program?
The New York Genome Center was a very special place to work – people are extremely smart and open to innovation. Especially my mentor Yaniv Erlich (currently the Scientific Advisor of F!ND Genomics) was a true inspiration, and he showed all the opportunities that are 'out there.' He taught me to be fearless and to follow my interests. He was the one who introduced me to the Runway program at Cornell Tech, which is known to be a great place to learn, develop, and grow.        
What has been the biggest challenge switching your mindset from a researcher/academic to an entrepreneur?
"Blue skies" academic research is key to progress. But the academic work often stops after a high-impact publication. Transforming academic discoveries into something that can really be used by others as a product is different. There is a lot of long-term strategy involved in planning and executing all the steps needed to create a product that is sustainable, survives in the long term, and really makes a difference to people's lives. It is a big change in outlook to go from being a scientist to being an entrepreneur. The process has been challenging, but also fun and deeply rewarding, and I am sure there is more ahead!
RELATED STORIES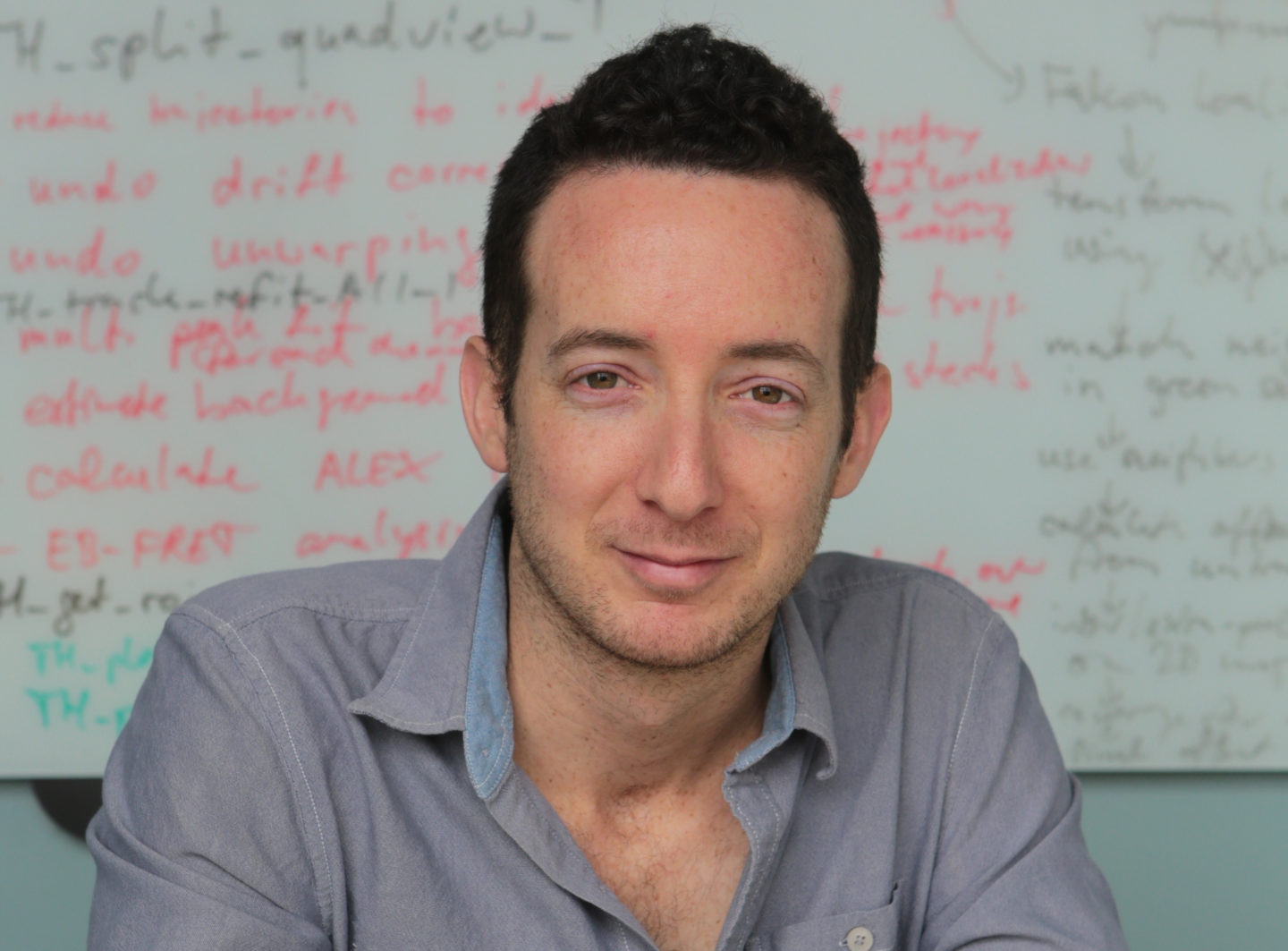 Quantified Biology, a Runway Startup at the Jacobs Technion-Cornell Institute, develops custom-made biological image analysis solutions for research and development …