In a city where space is limited and rent is astronomical, five startups founded by Cornell Tech alumni have a little extra elbow room to help get their businesses off the ground.
In addition to the Startup Award winners, Assaf Glazer, a Runway Postdoc at the Jacobs Technion-Cornell Institute moved in with his startup, an intelligent-vision healthcare product.
Teams moved into the office in June and got right to work.
One team that has particularly benefited from having a place to work away from home is MindMe, a company building Bluetooth wristbands to keep kids from getting lost during field trips.
"We're doing hardware so if we didn't have a workspace we really couldn't do it. It would be madness in my apartment," Neil Lakin, MEng '15, of MindMe said. "Having a permanent space to have this stuff set up is really important."
Having a place to build and meet advisers and potential investors is helpful, but teams have found one of the most useful parts of the co-working space is cross-team collaboration and support.
"It's great to be here with other teams," Yannis Tsampalis, MBA '15, of DogStar said. "There's a level of camaraderie we've built. We naturally have up and down moments, and it's always nice to have friends to talk about them with."
No one is shy to share opportunities either.
"We all feel like we're on the same team," Geoffrey Peterson, MEng '15, of MindMe said. "Whenever someone comes in to meet one group they always meet all the other teams as well, which wouldn't happen at a typical co-working space. Because we're all on the same team, we're all equally excited to support everyone else."
A permanent location has also allowed teams to bring on new members. Pace and DogStar took on summer interns through the Department of Education's CTE Summer Scholars program, which places STEM high school students with tech companies.
"We felt that it's important for us to continue Cornell Tech's commitment to incorporating tech into K-12 education in New York City," Tsampalis said.
RELATED STORIES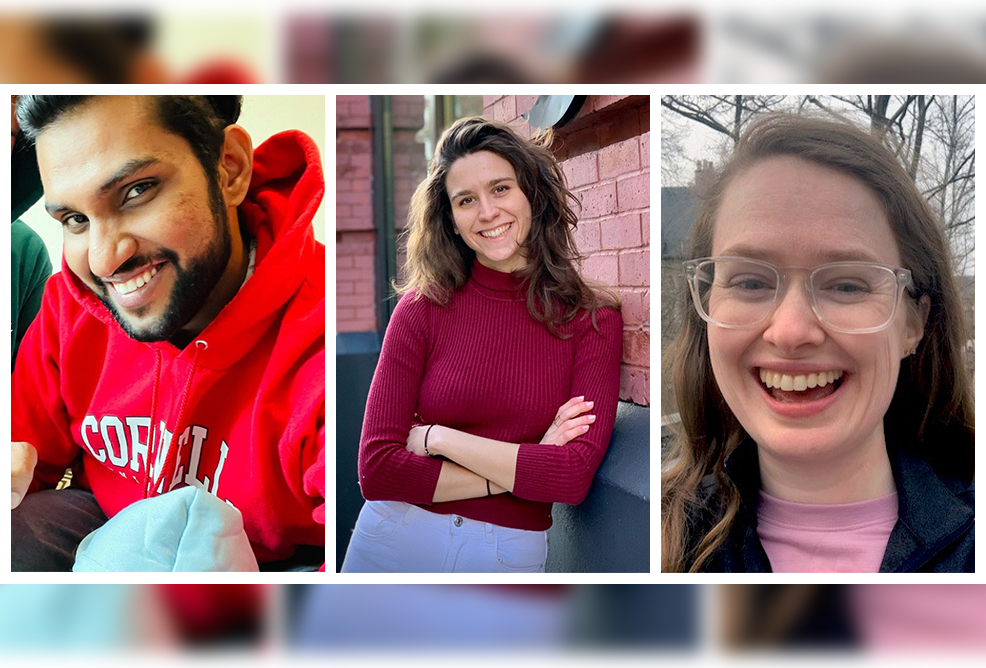 By Linda Copman As Cornell Tech celebrates its 10th year, the school has …