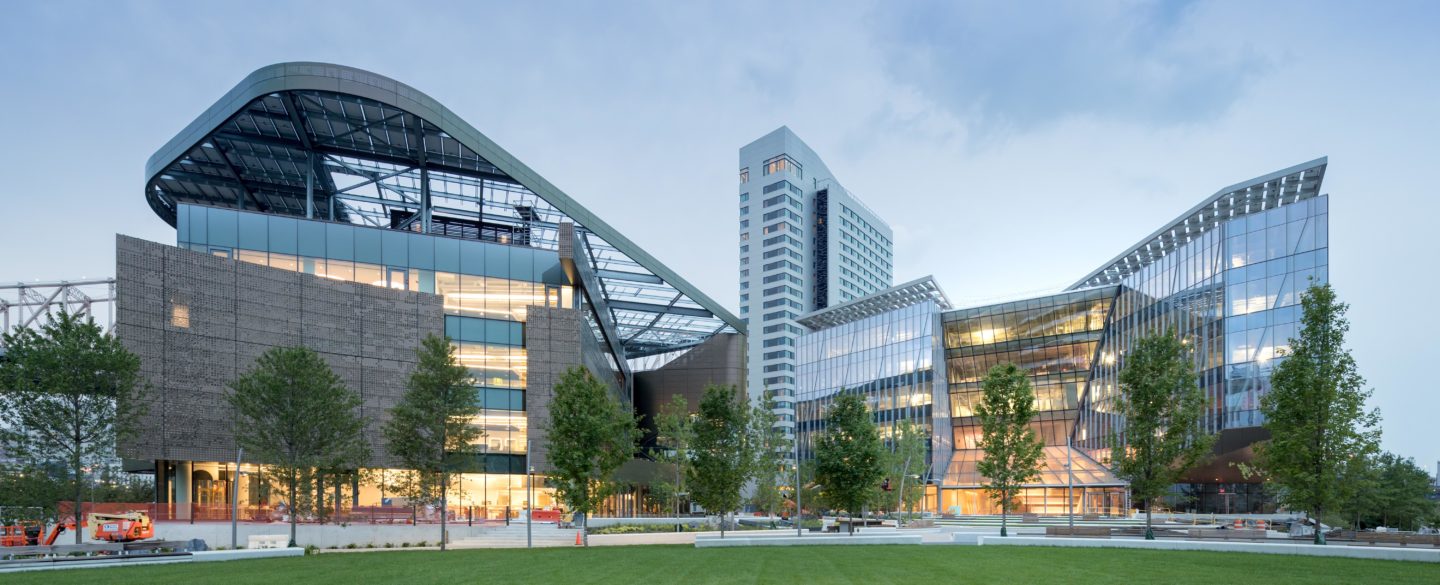 Application Requirements and Deadlines
The 2020-2021 application for the Johnson Cornell Tech MBA will open in August. Please check this website then for more details.

Required Materials
Online Application: You must submit a completed Johnson Cornell Tech MBA online application. Please note that this is a separate application from other Johnson MBA programs, and our applications are not transferable across programs.
Academic Records or Transcripts*: Please provide copies of your academic records from each previously attended university and proof of graduation from a Bachelor's program (if this is not indicated on the transcript). For academic records that are not in English, you must also provide a certified English translation.
TOEFL or IELTS Score Report (international applicants only)*: If your first language is not English, you must submit a valid TOEFL (minimum 100) or IELTS (minimum 7.0 overall band) score. To see if you qualify for an English test waiver, please read Johnson's Application Requirements.
GMAT or GRE Score Report*: A GRE or GMAT score report is required for all MBA applicants. This requirement cannot be waived for any reason. If you submit multiple scores, your highest score will be considered. While we do not have a GMAT or GRE minimum, please see our Class Profile below for our current GMAT and GRE averages.
Resume: Your resume must list your professional history (with dates of employment), academic background (with dates of attendance and graduation), and any skills or activities that are relevant for your admission into this program. Please limit your resume to 2 pages in length.
Personal Statement: In an essay that is 500-700 words in length, please answer the questions below:

Why are you applying to the Johnson Cornell Tech MBA?
Why do you believe you are well-suited for a one-year, tech-focused MBA (as opposed to a traditional two-year MBA program that would offer a summer internship opportunity)?
What specific skills or competencies are you hoping to acquire in the Johnson Cornell Tech MBA?
What personal attributes or skills do you think make you ideally-suited to be a Cornell Tech MBA student?
Demonstrate the relationship between your current professional experience and academic background to your short- and long-term career goals for this program.
Describe a situation in your personal or professional life when you were faced with a difficult decision and how you resolved it (focusing on your process, not just the resolution itself).

Letter of Recommendation: Your letter of recommendation should come from a current or former manager, supervisor, or someone who has worked with you in a professional capacity. We generally advise that you do not choose clients, co-founders, or colleagues to write your recommendation. Only one letter is required, but you may submit an additional letter if relevant to your candidacy for the program.
Application Fee: A nonrefundable $200 application fee is required in order to submit your application.
If you have any questions about the application or application process, please e-mail admissions@tech.cornell.edu.
*You may submit unofficial copies of your academic records and test scores for the application; however, if you are admitted and enroll, you will be required to submit official copies of these documents prior to matriculation. For more information, read Johnson's Application Requirements.
Deadlines
Round 1: Tuesday, October 8, 2019 at 11:59pm EST
Round 2: Tuesday, November 5, 2019 at 11:59pm EST
Round 3: Wednesday, January 8, 2019 at 11:59pm EST

Please note:
Applications must be complete – including letter(s) of recommendation – and submitted prior to a round deadline in order to be considered for that round. 
Applications received after the round deadline will be moved to the following round. 
Applications received after the Round 3 deadline will be considered on a rolling basis until Thursday, March 5, 2019 at 11:59pm EST.
Applicants who have submitted a completed application prior to a round deadline will receive an update regarding their application status 5-7 weeks following the round deadline.  
Interview
All finalists will be invited for a 30-minute video interview with a member of the Admissions Committee. Unfortunately, we cannot accommodate in-person interviews.
Candidates will receive a case study prior to interviewing that must be presented as part of their admission interview.
Class of 2020 Profile
Please refer to our Class Profile below for our most up-to-date averages and other general statistics.
Total enrolled: 84
Average age: 28
% Female students: 31%
% Underrepresented minorities: 19%
(Black/African American, Native American, and Hispanic American)
% U.S. minorities: 44%
(Asian American, Black/African American, Native American, and Hispanic American)
Countries represented: 16
% International students: 44%
Average GMAT: 693
GMAT range (middle 80%): 647-730
Average GRE: 159 (Verbal), 159 (Quantitative)
GRE-Q range (middle 80%): 150-170
GRE-V range (middle 80%): 154-166
Average undergraduate GPA: 3.33/4.0
Undergraduate GPA (middle 80%): 2.79-3.81
Average years of work experience: 4.7 years
Years of work experience (middle 80%): 2-7.7 years
Undergraduate majors
Engineering: 20%
Computer engineering and/or computer science: 16%
Economics: 15%
Management and/or Information Systems: 8%
Business administration: 8%
Other: 33%
Prior industries
Technology: 49%
Management: 17%
Consultant/Analyst: 14%
Finance: 12%
Other: 8%
Scholarships
Cornell Tech offers scholarship aid to a limited number of master's degree students each year.  All scholarships at Cornell Tech are merit-based and determined by review of an applicant's credentials at the time of their admission. All admitted students who are not fully sponsored are considered – no additional application is needed.
While it is not possible for Cornell Tech to offer full-tuition funding for master's students, merit scholarships may cover a significant portion of tuition costs. Please note that scholarships cannot be applied to housing or costs other than tuition.
Need-based financial aid is not available from Cornell Tech. Johnson Cornell Tech MBA students can refer to Johnson's Financial Aid FAQs for more information.
For more information about the cost of attendance, please refer to our Tuition & Fees.